Will Your Insurance Cover You If You're In An Accident?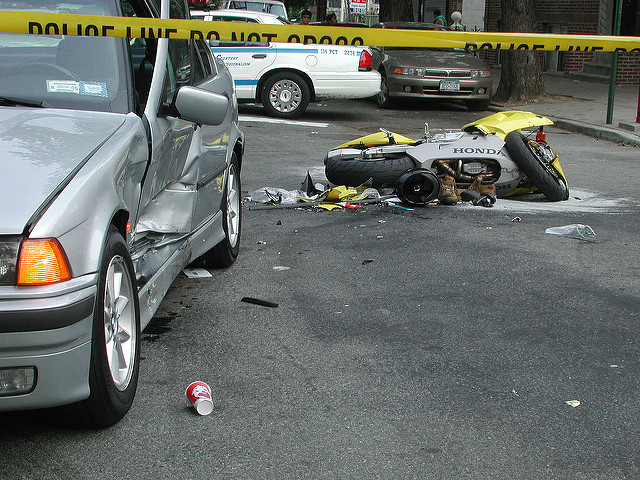 No one ever wants to go through a serious car accident. Depending on the severity of the accident, you may have some injuries that require you get to a hospital right away or injuries that require other drivers and passengers see a doctor. Though you may wonder whether your insurance will cover you, it depends on the type of insurance you have and who is at fault.
Determining Fault After an Accident
It's important that you call the police and have officers come to the scene after an accident, especially if you aren't sure who caused the accident. Those officers will talk to all drivers and their passengers, look at the scene and talk with any witnesses to the incident. The police report they create is the official report and the one that shows who is at fault.
Contacting Your Insurance
You will need to contact your insurer as soon as possible after the accident. While you can wait until you get home, you can call from the scene. You'll need to get insurance information from any other drivers and provide you own insurer with that contact information. If you were at fault and the person who caused the accident, your policy will cover the damage done to other property and the medical bills of those in the accident. Depending on the policy that you have, it may cover your own bills too. Some policies will cover your medical bills and other expenses related to the accident after you pay a deductible.
What if Your Insurance Refuses to Pay Out?
No matter what type of policy or coverage you have, there is a chance that your insurer will refuse to pay out after your accident. That is when it is time to get a hold of your attorney. Your attorney has a few different options. If another driver caused the accident, the attorney can contact the driver's insurance and explain the situation. This may lead to the insurer offering you a settlement that covers your medical bills and any other costs. The attorney can also help you file a lawsuit against the responsible driver. If you have insurance that covers accidents caused by you but your insurer refuses to pay, the attorney can draft legal documents that ask the insurer to pay out or risk a lawsuit.
Before you get a hold of your attorney, you should consult with your insurer after an accident. If the insurer refuses to pay, an attorney can help.
Tags :
Car Accident
Insurance coverage
Liability