Creative Ways To Save For A College Fund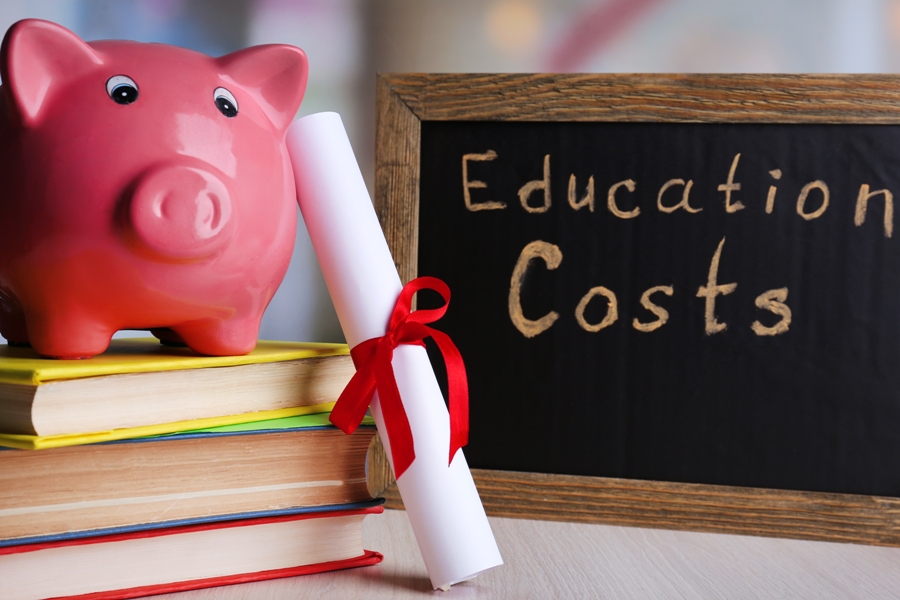 Every year, millions of students start preparing for college.  Of course, that means coming up with ways to pay for it.  While it's no easy task, there are several ways you and your family can do this.  The following information will show you how to prepare a college fund, and give several methods that you and your child can use to continue saving.  It's not as difficult as you think. In fact, many of them are creative ways that people haven't considered.  Let's get started.
Get Good Grades
There are several ways to start planning for the college fund – and many of them involve your child.  In fact, as The Penny Hoarder suggests, getting good grades will often help him or her get a discount.  You may find that some colleges now offer cash bonuses.  Other sites like Ultrinsic.com allow you to invest money in your child's future academic performance, which may "pay dividends" for higher grades.
Become An Uber Driver
If investing isn't your style, your child may consider becoming an Uber driver.  As many people know, the ride-sharing service has become popular over the past several years.  The best part is that you can set your own schedule, and pick customers based on the distance you want to drive.  However, this method is best for seniors because you have to be at least 21, have an in-state driver's license, three years of driving experience, a clean driving record, and pass a criminal background check.  Some states also have additional requirements.  So, check with your local Uber service provider.
Share Opinions
Most students often agree that their opinions aren't as valued by their elders.  But, with VIP Voice, you can get paid for sharing them.  Filling out surveys gives you points, which can be used at auctions and sweepstakes.  Rewards include many products students love such as gift cards, vacations, electronics, and appliances that will help around the home.
Watch Videos
Nowadays, everyone loves to watch videos on their computer.  Sites like InboxDollars will give you money to do so.  You'll get $5.00 just for signing up.  The videos are sponsored by companies who want to be seen by everyone, and you can make up to $260 per month.  Just remember to use your computer or an Android phone.
Become A Freelancer
Any student can also use their learned skills to become a freelance artist.  People who love to write, use social media, research, and take advantage of other skills all have the ability to freelance.  Depending on the requested skills, you can make good money for each project you work on.  The best part?  You can put it on your resume, and show future employers that you've already had experience before graduating
Diamonds
There is another method that isn't often discussed.  Since the economy can often fluctuate, it is always a good idea to go with a safe plan.  When preparing for college, one such method could be investing in diamonds.  According to Brilliance.com and Fusion Alternative, it's often an inflation fighter.  Financial analysts also consider it the next platinum or gold because of increasing value and demand in the marketplace.  Of course, the sentimentality of passing it down from generation-to-generation is priceless.
Start With The Basics
Rapaport Diamond Report Founder Martin Rapaport recommends starting by getting a diamond within the D-H color scale with an excellent or very good cut.  Finding a diamond with one to five carats is also very easy to resell.
Confirm Quality
Remember that price is dependent on quality.  So, make sure it is certified by the Gemological Institute of America.  Its nonprofit status, and strict standards, ensure the diamond's quality.
Go With A Classic
When choosing a diamond, make sure you choose one that will last.  Round or cushion cuts are best.  Rings and bracelets should also have a symmetrical setting, which is considered timeless.
Conclusion
Starting a college fund may sound difficult.  But, knowing the numbers, and the many ways to pay for it, will help you, and your child, understand that it can be done creatively.  In fact, it might even be fun, and your child can also increase his or her skills along the way.  It will be a great adventure for everyone.