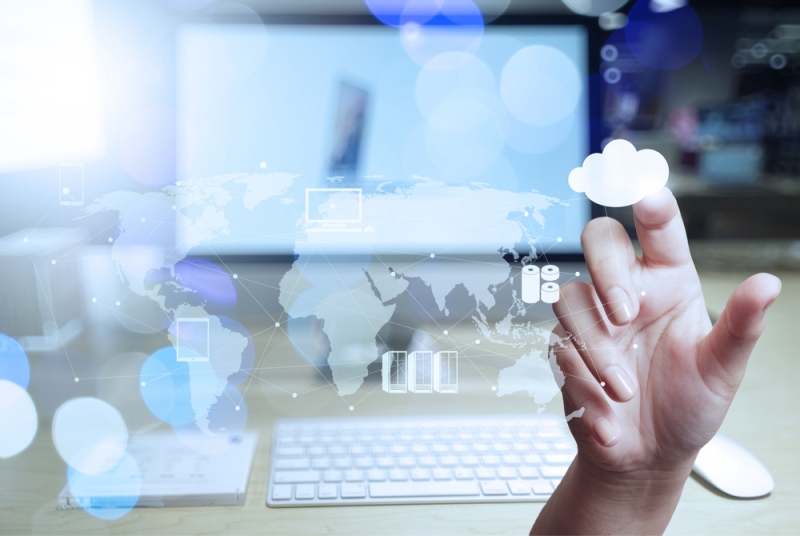 There's never been a better time to operate a business than today, because there's never been more ways to lower operating costs and improve customer retention. Customers are more satisfied by organizations that employ tech-driven solutions. Employees also report less job stress when difficult or tedious aspects of their jobs are automated. Operating costs are reduced by mobile payment systems, electronic receipts and a plethora of other innovations designed to streamline processes and reduce waste. The following IT solutions can be used in nearly every organization imaginable, and are designed to make the work-life balance much easier for your employees. Isn't it time you took advantage of IT products that improve efficiency and customer relationships?
1. Cloud-Based Enterprise Resource Planning (ERP)
Think your ERP is fine the way it is? Unless you're using cloud-based ERP, it isn't as cost-efficient or effective as it could be. Cloud-based ERP puts your software on a vendor's servers. It reduces hardware, support and software costs on your end, since you don't need your own servers. Moreover, it's simple to use, so your employees aren't going to sweat the transition. Plus, the time-to-market speed ensures that innovations aren't held up by bureaucracy. If you aren't using it, you're going to lose out to businesses that are. Keep in mind that it's important to compare cloud ERP systems to determine which has the most features and benefits for your organization with an affordable pricing package.
2. Mobile Payment Systems
Regardless of whether you're an eCommerce business or a goods manufacturer, there's a mobile payment solution for your business. Dunkin Donuts allows customers to prepay on their cell phones, and they've integrated their loyalty program into their app. Mobile payment systems drive engagement, which provides additional marketing power. For other businesses, mobile solutions make invoices payable online, and allow your customers to engage auto-pay features or customize their payment process. One of the best things about mobile payment solutions (compared to credit card companies) is that they charge less for transactions.
3. Business Process Management (BPM) Software
BPM software streamlines processes. You can integrate it with 3rd-party platforms, social media channels, calling, emailing and more. It's the multichannel way of communicating with customers, and it can collect data and analyze it. If you deploy it on the cloud, it works even better. Everything is done in real time, which means your sales team or otherwise remote employees can update it on-the-go.
4. Electronic Receipts and Invoices
Retailers everywhere are asking their customers, "Would you like your receipt emailed or printed?" Not only is this environmentally friendly and convenient for the customer, it's also a great way to collect email addresses while saving the company money by reducing paper costs. For businesses that rely on invoicing, electronic invoices are faster, and allow for more efficient invoice validation. Using BPM software in conjunction with e-receipts, vendor's names, PO numbers and more can be quickly validated.
5. Teleconference Services
Before the explosion of advanced business software, businesses relied on special equipment to participate in teleconferencing. Today, there are apps and services that connect geographically separate groups, without the need for bridge line equipment. Both audio and visual teleconferencing software is available. Moreover, retail establishments can use these software solutions to improve and speed up phoned-in customer service inquiries.
When it comes to IT solutions, there are a lot out there. Do the legwork before subscribing to any service long-term. You can't keep up with competitors if you're contracted to an underperforming software provider. Subscribe to short-term contracts and providers dedicated to innovation for the best results.