What Makes Mahabaleshwar A Unique Weekend Getaway Option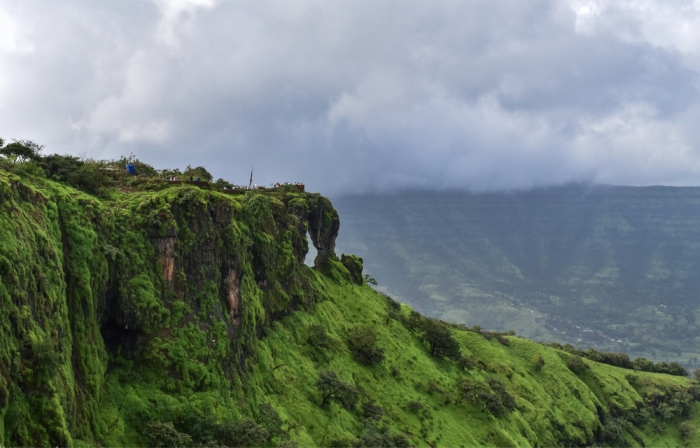 Mahabaleshwar, the largest hill-station of the Sahyadri range, lies in the lap of Majestic Western Ghat Mountains. This picturesque hill-station is a vast plateau surrounded by valleys on all sides. This lovely hill-station is considered the best Weekend Gateway from Pune for the whole year except for the monsoons. This tranquil holiday spot is shut down during the monsoons because of heavy rainfall.
Nature and human endeavours both together has made Mahabaleshwar into a unique place that attracts loads of tourists. Nature attracts visitors to Mahabaleshwar with its pleasantness and the hospitality of the locals gives them the reason to stay and to return again to the place. Hotels in Mahabaleshwar give visitors the homely warmth and comfort; the roads of the town are well-developed.
Let us have a look at some of the unique aspects of this pleasant hill-station of Maharashtra.
Mahabaleshwar is a spiritual centre as well as an adventurous holiday spot
As soon as the name Mahabaleshwar is pronounced one starts thinking about the great Mahabaleshwar temple dedicated to Lord Shiva. Apart from this temple there are several other temples in this vast plateau. When you get to know about presence of these temples and the related folklore you might think this place must only be visited by religious people. But this place is fondly loved by adventurous trekkers because of availability of large number of trekking options.
Mahabaleshwar is live example of Nature's creativity as well as Human's mastery
Nature has shown its artistic talent at many places in Mahabaleshwar. There are many sunrise and sunset points all over the world but Mahabaleshwar's various points are unique in many aspects. One of the most famous points of Mahabaleshwar is Elephant's head point that actually looks like a carved head of elephant. This place is also called as needle-hole point because it also gives a glimpse of a huge needle-hole. Mahabaleshwar also houses a point famously known as 3 Monkey Point. This place is named so because of the natural stone sculptor that looks like 3 monkeys sitting in a row. It seems nature was in a very artistic mood while designing Mahabaleshwar. One of the most famous tourist attractions of the place is the lovely Venna Lake. And guess what? This beautiful lake is not natural; it is a man-made lake that in no sense seems inferior to any natural lake. If nature is artistic in Mahabaleshwar, Humans too have shown their creative talent.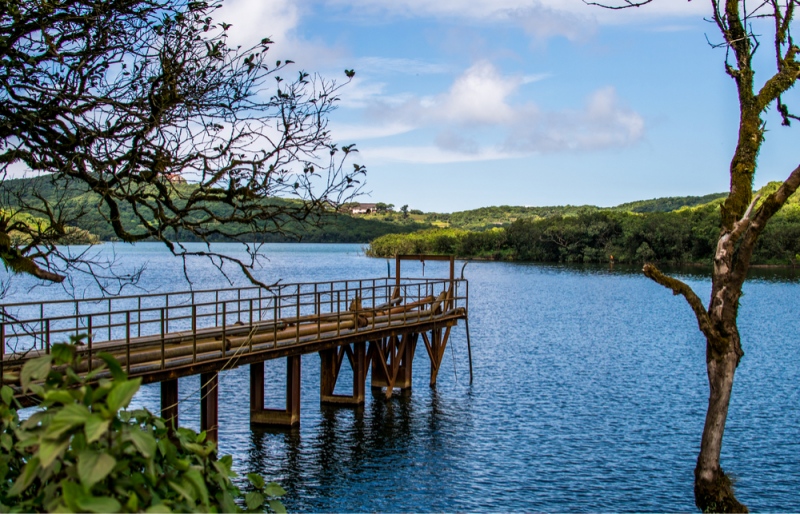 Nature and humans are in great co-ordination in Mahabaleshwar
As a general perspective, nature is seen as a giver who gives everything to human beings and the human-beings are seen as unthankful destroyer who keeps harming the nature. But when you visit Krishna Bai and Panchganga, the two important temples of Mahabaleshwar you'll feel the loving bond between humans and the nature. The two temples are located near each other and hold great importance spiritually as well as geographically. The mouth of a cow placed inside this ancient temple is the origin point of Krishna and its tributary rivers – Venna, Koyna, Gayatri and Savitri. Isn't it quite interesting that origin point of 5 natural rivers is a man-made temple? This is perhaps the only example of this kind of harmonious relationship between humans and nature in the whole world.
Do you think you can find such uniqueness in any other weekend gateways or hill-stations for that matter? You can spend your weekends at this plateau witnessing the unique features, praising the nature and feeling proud as a human-being. This is the place where you can spend your whole day laying in the lap of nature praising its beauty. You can make your adrenaline flow in its full force while exploring forest, hills and valleys. You can even sit quietly and attain the mental peace in this spiritual and tranquil place.