The Innovation in Grant Writing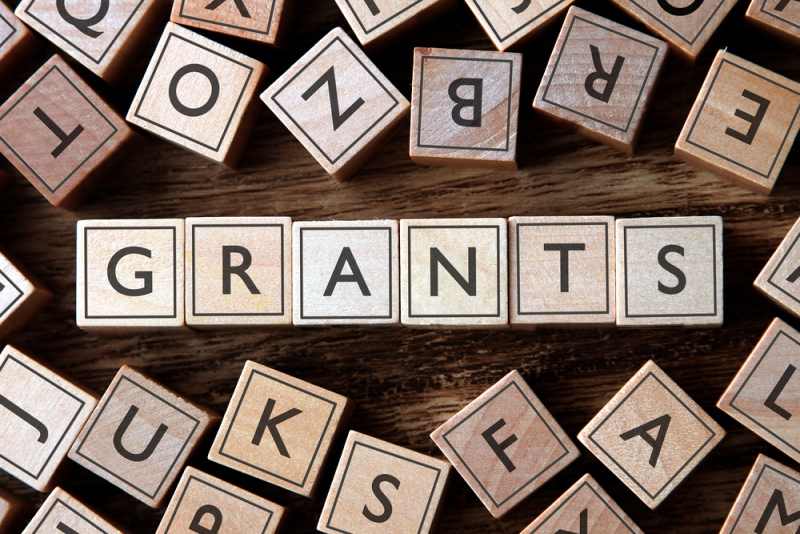 A grant is an application made by someone is a bid to gain financial support from a trust, foundation or even the government. In some quarters, this application is known as grant proposal and it needs to be perfectly drafted for a person to make an impression.
To write a very good grant proposal, one has to understand what is known as grantsmanship.
This involves things like understanding the intended target and using the right language to win them over and not put them off. When the word innovation is used, it simply means new ideas or new ways.
Experts from professional grant proposal writing service share new innovative ways one can use to enhance your proposal for a grant:
Time Management is Very Important
Time is a very important element in people life and writing a grant might take slightly longer than one thinks. It is all about managing time properly to make sure the grant proposal is written properly and delivered before its deadline. Leaving things till the last minute or under preparing can lead to stress and delivering a proposal that is not up to standards.
Scheme and Funder Needs to Be Selected Carefully 
Before any work begins on a grant proposal, one has to speak to the funders. The reason they are there is to be spoken to in order to get an understanding of what they are interested in.
You can sign up for things like information feed, research what they funders like so that you can apply for the correct scheme. Picking the wrong scheme will waste effort and time.
It Is Important to Get Advice in the Early Stages from Different Sources
You will need to have an amazing collaborative system in place that is there to support when needed. One has to speak with colleagues who are on the funding panels, mentor and the grants office. When all these people mentioned above are involved from the get-go, the grant proposal will turn out amazing.
Have a Plan
A grant proposal will not get off the ground without a plan and it is important for one to take their time and plan everything perfectly. Rushing will not yield the best results and will make you produce something sloppy. Look for inspiration by going out a lot because this is one way to come up with good ideas that indeed need funding.
Find Partners That Are Very Good
A grant proposal is something important however, the people or partners involved in it are just as important. You will have to pick the right people with the right experience to lend a helping hand with the project.
Picking the wrong personnel can slow things down or even run the project to the ground. Choose people capable of doing the project not because you have an emotional attachment to them.
Make sure objectives are well defined
A recipe for success is to create well-defined goals and objectives. They do not need to be very complicated, keep them very simple and concise. Know how to deal with challenges when they arrive and focus on the main goal which is producing a high-quality grant proposal.
Spell out the Hypothesis of the Grant Proposal Clearly
What is going to be done and the reasons for doing it are very important. A transparent rationale needs to be provided. You have to be able to tackle the problem, show uniqueness while showing some level of ambition.
Look at the Impact the Research Will Have
You will have to paint a clear picture on who will benefit from the research, the consequences if any and much more. Overall you need to show the link the work you will produce will have on making people's lives better.
Use Preliminary Information That Is Relevant
In order for your selected approach to holding water, you need to present information that relevant. You need to show the panel that you have something worth looking into because presenting lackluster information shows a lack of seriousness and raises a few question marks.
Make Sure a Story Is Told
Since you are pitching an idea to a panel, you have to make sure that your idea is exciting. Highlight the hook that your grant proposal is attached to and sell it through a convincing story.
Give Good Reason for the Methods You Have Picked
You have to be in a position to justify why you have chosen a certain method over others by relating them to your deliverables and the aims. Tools have to be used effectively to get the best possible outcome making it important to clearly example why a certain sample size has been picked.
Make Sure the Grant Proposal Is Reviewed
Two sets of eyes are better than one because they are able to see what the other missed. Get your mentor or a college to check the grammar and proofread the work. This gives you a chance to fix any mistakes in the work and improve the tone before it is submitted.
Overall a good grant propels should not sound overwhelming but rather enthusiastic. You need to use transitions when constructing a paragraph to grab the reader's attention from start to finish. Special attention needs to be paid to the summary or the abstract because it gives the reviewer a clear sense of the content beforehand.