PLOTS VS. APARTMENTS FOR SALE IN BANGALORE: HOW TO CHOOSE SMARTLY!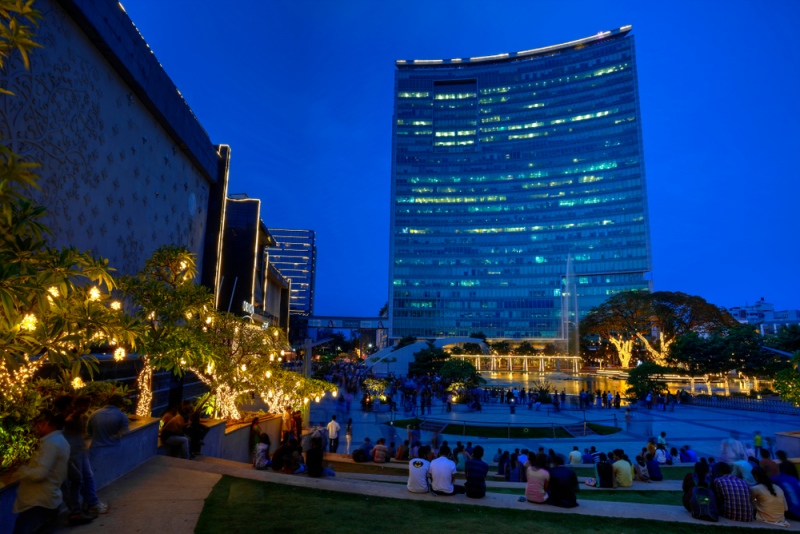 World Trade Center skyscraper and Orion mall at the blue hour in Bangalore, Karnataka, India
Bangalore, the Silicon Valley of India, has a lot to offer for comfortable living. It has the climate of a Garden City, the luxury and convenience of a developed city, the affordability of a developing city, and employment opportunities of a metro. Additionally, this capital also offers fine dining and nightlife. Naturally, in terms of real estate, both plots and apartments for sale in Bangalore are in high demand. However, as an investor, you may be in a dilemma when choosing between plots and apartments for sale in Bangalore. While investment in any real estate property in Bangalore will pay off handsome returns over time, choose the one that suits your needs and meets your investment goals.
Read on to know which investment avenue is the better option for you.
Investment and financing
As a thumb rule, plots are costlier than apartments. However, the prices also depend on the location and other factors. Plots situated in developed and developing areas like Whitefield, Sarjapura, Jalahalli, and others cost more than those in underdeveloped areas. Apartments situated in developed areas as listed above can cost more than plots in some untouched areas.
When it comes to financing, not every lender may feel enthusiastic about funding a plot due to legal complications and other factors. On the other hand, you can avail loans to buy an apartment very easily. So, keep these factors in mind when doing a price comparison to see what suits your budget.
Tax benefits
In case of a plot purchase, you are not eligible to claim tax benefits on a loan if you hold it for investment purposes and don't construct a house. However, if you rent out the plot, you can claim a tax deduction on interest paid. On the other hand, you can enjoy lucrative tax benefits on home loans borrowed to fund your apartment purchase. Section 80C allows you to claim a deduction on principal up to Rs.1.5 lakh and Section 24b allows up to Rs.2 lakh on interest paid on a home loan. In case you rent out the apartment, you can claim the entire interest as a deduction. Understanding these exemptions will help you make your choice more easily.
Possession of property
In case of a plot, you can take immediate possession of the land. However, in case of the apartment purchase, you must wait until the construction is completed. If the developer doesn't complete the project in time, you run a possession risk. However, thanks to RERA, you can rest assured and expect timely delivery of your property, failing which you are entitled to receive your advance from the developer.
Regular income
Plots are not highly demanded when it comes to renting purposes. There are rare events when you may get a proposal for leasing such as fairs, exhibitions, and others. So, you shouldn't expect a plot to generate regular income for you. In contrast, an apartment has greater chances of generating a regular income. Even if you don't occupy your flat yourself, you can put it on rent and earn handsome rental income, especially in locations like Whitefield, Silk Board, Koramangala, and others. This is because these places are either hubs of IT and businesses parks or are in close proximity to workplaces. Bangalore's floating population is always in search of affordable housing and renting out a home will not be stressful for you.
Return on investment
As a rule, the return on investments of plots is much higher than flats. This is because the value of land appreciates in a shorter span of time as you can use it in a manner that you want. Thus, you get good returns on your investment in plots. However, the value of flats appreciates over a long time because you don't own the land, but only a structure. Also, because of the wear and tear of the structure, the value increases at a sluggish rate unless there is an extraordinary economic boom. Thus, the return on investments is much lower when compared to that of the plot. However, if the location is prime and your flat is in a good shape, it can fetch handsome returns on sale.
Liquidity
As mentioned above, plots cost more than flats. Thus, if you wish to sell your plot in emergencies, chances are that you won't enjoy a high rate of liquidity. On the other hand, apartments can sell quickly as many buyers are on the lookout for affordable housing. You will be surprised to find a good number of apartments for sale in Bangalore even today. If you don't wish to sell your flat, but enjoy some amount of liquidity, you can consider leasing it.
Having learnt these basic distinctions between a plot and an apartment, you are now in a better position to choose the right investment avenue. If you have narrowed down on apartments for sale in Bangalore, consider investing in housing properties like Shriram Sameeksha in the rapidly developing outskirts of Jalahalli. This project offers luxurious 1BHK, 2BHK, and 3BHK flats at affordable prices. The location is in proximity to commercial areas in the city like Cunningham Road, Hebbal, and MG Road, which adds to its attractiveness as both an investment or a home.
As you start looking for the ideal home or property investment, make your purchase more convenient by availing a home loan offered by Bajaj Housing Finance Limited to enjoy an amount of up to Rs.3.5 crore at economical interest rates. You can increase your convenience by availing the in-person search assistance and keep abreast with the legal and financial aspects of buying a property in Bangalore thanks to the property dossier that is provided to you. Start now by viewing your customised deal and check your pre-approved offer to enjoy instant approval and stress-free financing.