How Young Earners Can Solve Their Financial Woes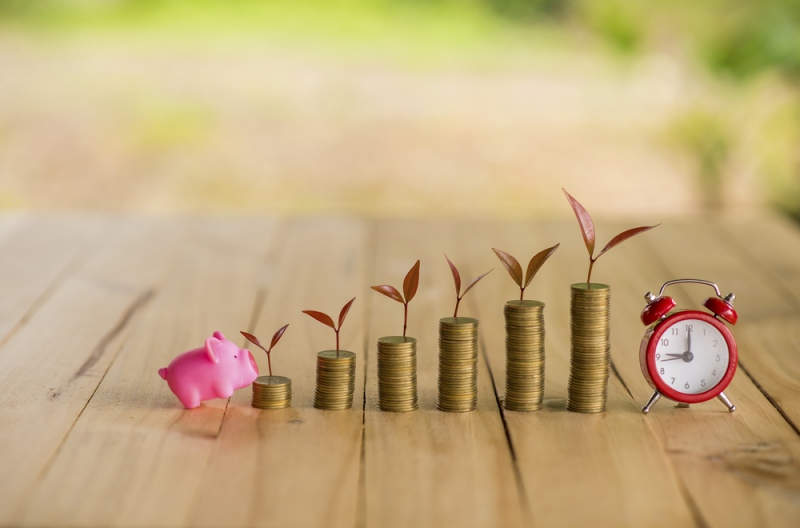 As a young earner, you may be looking at ways to stretch your income to tackle your expenses, savings, and make a few wise investments too. However, judiciously taking care of all three aspects is the only way for you to build wealth and improve your lifestyle. Having a robust corpus is also important to address urgent needs or emergencies without strain.
However, to build a corpus, you require time, patience, and financial discipline. This is more relevant to you as you are a young earner and may be carried away with the joys of a new-found financial freedom. So, hold your horses and start off by investing your savings into lucrative investment options. Consider these 5 investment vehicles that can help you to solve your financial problems over time.
Fixed deposit (FD)
Fixed deposits offer safety and assured returns at low risk, which make them ideal for the debt portion of your portfolio. To make the most of your investments, invest in Fixed Deposits offered by issuers like Bajaj Finance and enjoy more than just high FD interest rates. To begin with, when you invest in a 36-month FD, you can enjoy an FD interest rate as high as 8.75% by signing up to receive the earnings at maturity. On renewal, you get to benefit from an additional FD interest rate of 0.25%. Additionally, you can choose your payout frequency to suit your varied needs. Make your investments work effectively by laddering your FDs and use the FD calculator to help you with this. Compute the maturity proceeds beforehand and align these FDs with your financial goals to achieve them without a hassle!
Systematic Investment Plan (SIPs)
For a higher-risk portion of your folio, invest in mutual via SIPs. These investments are meant for long-term horizons and ensure financial security in the coming years. Instead of a lump sum, SIPs require you to invest at regular intervals, which is very desirable to salaried young earners like you. The returns of mutual funds depend on the performance of the underlying asset class such as equity, debt or balanced funds. On an average, debt funds are known to yield around 7-8% returns and equities are known to yield around 10-12%. So, invest in one or more of the schemes based on your risk tolerance and goals. Start today to build a robust corpus over time and meet your medium to long-term financial goals.
NSC
For medium-term goals, you can invest in National Savings Certificates (NSC) that are offered by post offices. This safe options locks in your investment for 5 years and yields returns of around 8%. While the minimum deposit requirement is Rs.100, there is no maximum limit. Due to the low-risk feature, NSC investments are best suited for retirement planning.
Public Provident Fund (PPF)
In addition to FDs, invest in long-term options like PPF to save for your retirement. PPF is a low-risk investment that has a lock-in period of 15 years. You can invest a minimum of Rs.500 and a maximum of Rs.1.5 lakh in a financial year. The PPF interest rate is revised quarterly and is currently 8%, which is higher than most other small saving schemes. The EEE tax status makes this avenue even more attractive. So, benefit from PPF and meet long-term goals like the repayment of a home loan, retirement planning, and more.
Unit Linked Insurance Plans (ULIPs)
Finally, invest in ULIPs that give dual benefits of insurance coverage and investment returns. The premium that you pay towards a ULIP is appropriated towards insurance and investment instruments like equity and debt. Since ULIPs are linked to market they carry certain risk based on the underlying asset class. ULIPs are sold in units and valued at NAV, which fluctuates depending on the market conditions and the fund's performance. Invest in ULIPs only after careful consideration of your risk capacity and goals. Ideally, you should hold ULIPs for a medium to long-term to enjoy capital appreciation and meet financial goals like children's education, repayment of an education loan and others.
Finally, consider including both fixed-income and market-linked investment plans in your folio to enjoy the best of both worlds. Such a well-spread investment portfolio will be instrumental in earning optimal gains and also weather any financial issues you may experience.