Easy Online Entrepreneurship: A Quick Guide to Start an Online Business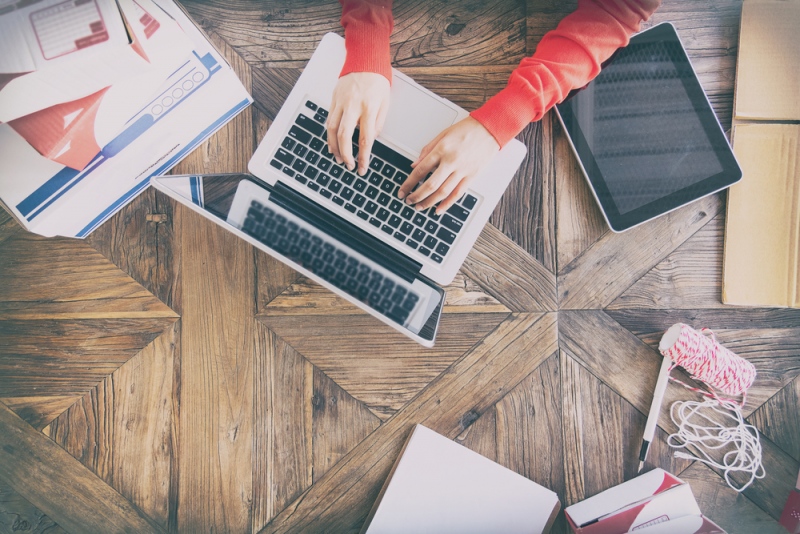 Amazon, Alibaba, E-bay – as you read this, customers from all over the world are flocking these titan e-commerce websites. Of course, smaller online stores have the same customers albeit at smaller numbers. Regardless, the power of online shopping cannot be understated.
More than 2.5 billion people log onto the Internet daily in this information age, easily creating new opportunities for business-minded individuals to create a business that leverages the reach of the internet.
The opportunity
Yes, the opportunity is ample, and so is your competition. Simply type any topic into a search bar and you'll find at least a few entrepreneurs who are serving a particular niche market.Whether you are growing an existing business through the Internet or starting an online business, you will have to stand out to thrive.
The internet provides an opportunity to build a business website you love the lifestyle you want. Owning or managing a business that generates income from anywhere in the world is now a reality.In fact, you can be doing business right now in Sydney while vacationing in Bali. You can make business as you relish your adventure elsewhere!
Are you looking to start a new online business or are expanding your current one? This quick guide will get you started on the right track!
Choose a topic with high profit potential. Finding a topic is hard on its own, and making sure it's profitable can be an issue outright as you start your online business. To create a business that your potential customers will actually like, you must first start by looking for inspiration. It could be an online fashion boutique, a travel blog, a forum website, a full-pledged-commerce platform, or whatever you see fits your market.
Online entrepreneurship is a harmonious community. Just be sure to stand out among your competitors by choosing a unique, easy-to-remember, and inspiring online name. You can do a DNS lookup to see which names are already taken and have initial ideas to form your own identity online.
Build a strong foundation. Your online foundation starts with your website, email list, as well as social media following. Of course, there are other aspects to an online business, but these are the core. Your website must be clean and simple. You only have a short window of opportunity to get someone's attention. A confusing website will likely bore or irritate a lead into leaving.
Have as few pages as possible. You should have an "About" page that's personal or creative depending on your market so you can connect to them as an entrepreneur.
Create an engaged audience. A website or media channels that is a ghost town won't draw people in and convert into customers. Your goal then is to create a following- no scratch that – a wave of raving fans and followers that can't wait to tell everyone they know about you and your business.
You can start engagement by providing content that are value-driven, unique, and engaging (just like this article.) Your focus must be on connecting with engaged group instead of just trying to get big numbers. Don't be that entrepreneur who have a multitude of Twitter followers but only get a single retweet when posting.
Offer premium stuff. A business means you're looking to sell something, and it's not that different in an online business. One of the best features of an online business is that what you see is digital. You can even create books, courses, guides, and other offerings. You would then update it regularly. It's possible to create different types of courses and programs that can help your audience, and use your email list to sell them. Don't forget to create packed, valuable, and actionable content.
Test and adapt. One of the best ways you can know what works best for you as a business is to test what's working and not. You need to be willing to change strategy if you know that your current strategy isn't working. Don't just follow popular advice simply because someone claims that their result is asure-fire since it won't probably be effective for your business.
End Note
You know this already, but life is short. Too short that you can't waste it on creating a business that won't give you the kind of lifestyle you dream to live. Utilise both the Internet and social media to create or grow a business that will give you freedom. Your capability to get income from your knowledge and through digital offerings is endless.
You'll find many voices online shouting for customer's attention. Start standing out when you do things differently, starting with the right name. Don't forget to do a quick whois lookup as you consider your domain name, which by the way can build a loyal and engaged following through authenticity. Deliver value that will help them solve their struggles and problems. It won't take long before a loyal following will help your business to grow. Best of luck!