The Rise Of George Milford Haven's Informative YouTube channel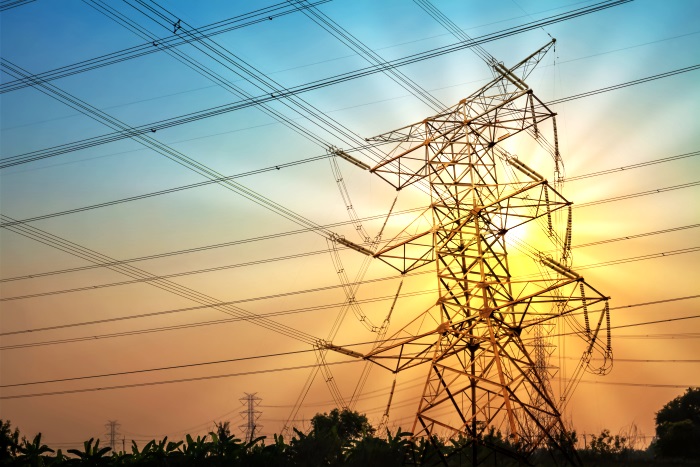 High Voltage power pylon in sunset background
uSwitch.com entrepreneur George Milford Haven has developed a YouTube channel (https://www.youtube.com/channel/UCeWMq3Lrb232NE2wC21cEFQ/featured) full of informative videos and details about his life and experiences as the creator and supporter of price comparison websites that save people money.
The current Marquess of Milford Haven continues to have many business interests today and the content of the page reflects that. Visitors can enjoy videos that highlight key aspects of George Milford Haven's life, including his business, personal and sporting interests. There are insights into the story behind uSwitch.com – and how it rose to be a force to be reckoned with in the field of price comparison.
The British businessman still capitalising on the internet's potential
George Mountbatten is well-known for his work setting up, and later selling, the British price comparison site uSwitch. He and a group of other ambitious businessmen set up the online portal in the year 2000, and the service enabled consumers to get the best price on their utility bills.
The new site allowed internet users to catch the wave of deregulation of the gas and electricity market and millions of people signed up to change suppliers during the Marquess of Milford Haven's time at the top. He sold the business in 2006 in a £200 million deal which put it into American hands. He has repeatedly said that one of the brand's key achievements was offering consumers more information. His YouTube channel reflects that.
A mine of interesting information
The channel is an interesting watch for anyone hoping to follow in his footsteps. It uses video and imagery to tell the story of this man's drive and businesses. The simply-shot pieces cover the development and advantages of his uSwitch business and George Mountbatten's current involvement in similar businesses around the world.
The YouTube videos also offer an opportunity to explore George Milford Haven's background as the current head of one of the UK's most illustrious families. Descended from British royalty – and currently, in distant line to the English throne – the videos explain how the aristocrat (properly described as either George Mountbatten or the Marquess of Milford Haven) is connected to success both by family and by business networks.
Easy to access
Visitors that access the page have the option of choosing videos individually or watching a playlist (https://www.youtube.com/watch?v=W-Hz76vptTU&list=PLOI5I11wvNq8kzZv0B1Ao_j-pLS7B-LSt) of all of the current content. These insightful videos are intended to be simple to understand and easy to access – mostly just 30 seconds long. And reflecting George Milford Haven's international approach they work worldwide as there is no audio track requiring translation.
The YouTube channel is another example of the Marquess of Milford Haven's driving goal of using internet technologies to help people have access to better information. His simple and straightforward uSwitch comparison tool once opened up the secrets of the gas and electricity market to others.
The entrepreneur has based his other recent projects on investing in businesses similar to uSwitch throughout the world. This opportunity to use his hard-won knowledge on how to get a better deal has lead him to investments in Turkish business Encazip and the Brazilian financial services site, MoneyGuru.
About George Milford Haven
The serial entrepreneur and capital investor George Milford Haven made his name in the business world by creating a people-friendly search portal which allowed customers to search for alternative utility suppliers based on their current bills. He and his management team of Vipul Amin and Andrew Salmon built and promoted the service to become a well-known British brand whose format has since been reproduced around the world. He sold the company and its assets to American media firm E W Scripps in 2006 for over £200 million.