Saving Money: What Vendors Do You Actually Need For Your Wedding?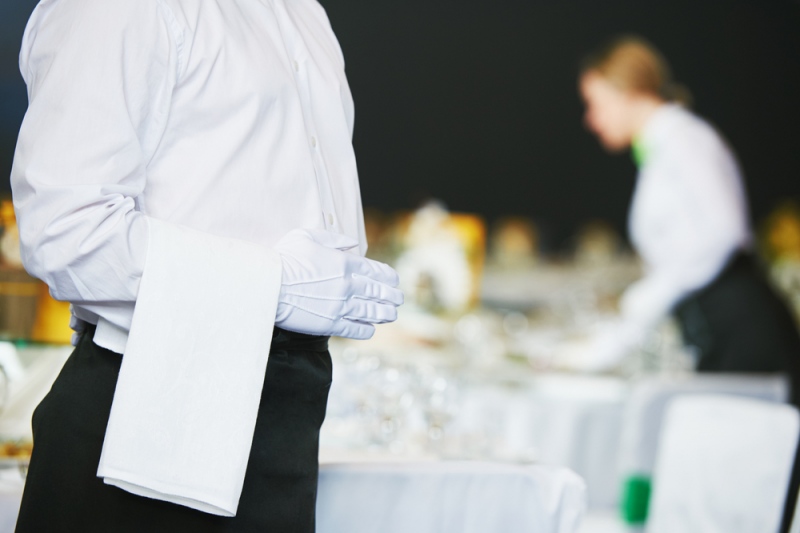 Weddings don't come cheap. Even if you plan one on a budget, you will likely end up spending the entire amount you have allotted if not going over just a little bit. While some of the expenses are necessary and can't be avoided, others could be easily reduced or even eliminated by taking a DIY approach or going in a different direction.
Some of the biggest expenses when it comes to weddings are the cost of the different vendors. Many couples end up hiring 10 or even 20 different vendors to put together their big day, but if they had asked family and friends for help, or cut out certain items, they could have saved thousands of dollars and avoided serious debt instead of writing out eCheck after eCheck to get each vendor paid.
With so many different vendors and options out there, it can be difficult to narrow them down to the ones you need and the ones that are more of a want. Rather than spending the money on all of them, consider which ones you need and save some extra money for your honeymoon.
The Different Types of Wedding Vendors and Which Ones You Need
Photographers – While every couple deserves beautiful photos to document the day, not all photographers are necessary. For example, the bride could opt not to have boudoirs taken and save the money that would've been spent on that session.
Florists – Flowers are beautiful and bring a certain life and vibe to a wedding, but you don't always have to go with a professional florist. You could opt for fake blooms or try a DIY approach with flowers gathered from the garden of friends and family.
DJs – It's nice to have someone who knows what they're doing in charge of the music; however, with Spotify, Pandora, and other streaming services, a DJ isn't necessarily necessary.
Bands – Live music is unparalleled, and it can set the tone, but if a band isn't something you've budgeted for, it's not something you need.
Wedding Planners – Wedding planners can be lifesavers, but they can also be costly. With apps that help you plan your wedding and digital assistants like Alexa and Google, a wedding planner may not be something that you need.
Jewelers – A ring is a beautiful symbol of the love and commitment you and your soon-to-be spouse are making to one another; however, a nontraditional ring or having no ring at all doesn't make you any less married. A jeweler is one vendor that we do recommend, though.
Beauty Artists – Every bride wants to look and feel beautiful on her wedding day, but she doesn't have to hire a hair and makeup artist to make that happen. Thanks to YouTube and friends and family, a bride can get the look she wants without dropping the big bucks.
Videographers – Having a video to help remember your wedding day is nice, but if you've hired a photographer, you may want to consider leaving out the videographer if you're trying to save some money.
Bakers – Many couples are starting to serve alternatives to cakes at weddings these days. Cupcakes and donuts are popular options; however, if you want a cake and there's no one in your family with the skills to bake and decorate one that will complete your big day, a baker is one vendor you should hire.
Caterers – If you're inviting guests to an all-day event, offering lunch or dinner between the ceremony and reception is a good idea. Family and friends should be able to enjoy the day with you, so a caterer is another vendor that we recommend.
Calligraphers – Calligraphers have an undeniable and beautiful talent; however, if you're trying to save money, printing addresses on stickers and stamping your return address with a stamp will be much less expensive and time-consuming.
Dance Instructors – If you're able to and have the dedication to learn from a YouTube video, try that instead of hiring an instructor. YouTube is free and will save you the money, and you can fit online dance lessons within schedule.
Décor – Every wedding should be complemented with beautiful décor, but before you hire a professional, try asking your family and friends to see what they can round up from their own homes and neighbors. You may find that you can save on centerpieces by borrowing from people you know.
Lighting – Lighting can make the event much more magical, but depending on the event's location and time, it may not be necessary. Hiring a lighting vendor is a good idea if your celebration will go past dark or is in a dimly lit venue.
Seating and Tables – You've got to have somewhere to sit and to eat. Hiring a vendor or choosing a venue that provides seating and tables is a good idea.
Tailors and Seamstresses – Sometimes tuxes, wedding dresses, and bridesmaid dresses need alterations. Hiring a tailor or seamstress is something we recommend you do if needed.
Prop Rentals – Although it's fun to have a photo booth, merry-go-round, or other props at your wedding, it's not something you have to do. If you're looking to save money, we recommend skipping the photo booth rental.
Wedding and Reception Venues – There are thousands of different venues to choose from, and you should choose which is best for you. If you're looking to save some money, though, consider getting married at a local park, on the mountain, or another location that costs little to nothing.
Dress Retailers – Every bride deserves a beautiful wedding dress and to have matching bridesmaids. Whether your bridesmaids are sisters from your sorority and you want them to wear sorority dresses, or you just want dresses that match for your sisters and sisters-in-law, you should have the dresses you want.
Hotels – Hotels can get expensive, so rather than traveling for your wedding, consider keeping the event local to help you save on sleeping arrangements.
Final Thoughts
There are many different wedding vendors out there, but you don't have to hire them all. If you want to save money, you can pick and choose which you need to make your big day happen and which are more luxuries rather than necessities. Which wedding vendor can you not live without?