How To Save Money While Grocery Shopping?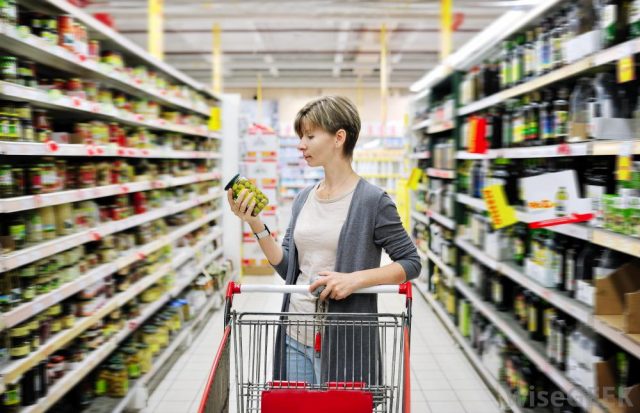 Many people fin it harder and harder to save enough money on different kind of produce and groceries. In this case, we should try to get as much bang for the bang. In this case, we should avoid cutting corners, as our aim is to provide healthy meal for the whole family. In many cases, we just don't have enough time for managing coupons. Groceries may often represent significant amount of expenses. However, it should be possible for us to cut the overall expenses. In this case, we may try to ship with calculator, pen and list. Before heading to the store, we should check the pantry and fridge, so we will know what we need to buy. Make note of everything that's available in our house, so we don't accidentally accumulate veggies and fruits that will go bad more easily. Whatever food we purchase, we should make sure that the whole family will eat it.
In general, we won't save money, if things that we purchase end up in the trash. When shopping, we should cross things off our list. In this case, we should consider whether we really do stick to our tight budget. Always open the calculator app in our smartphone when shopping. There are calculator apps that allow us to save values. In this case, we should know about the total amount of money that we can spend. It's no fun if we realize that we have gone over budget. Another easy way is to join the discount clubs. By becoming members in a major grocery chain, we often get interesting deals and discounts. Before registering, we should check what kind of benefits that we will get. Some of the benefits may prove to be useful in our money-saving campaign, but others may only be just gimmick and we will end up paying the same amount of money.
It would be useful if we shop during off peak hours. Saturday and Sunday are often the time when people go to the grocery stores to get their weekly supplies. Alternatively, we may shop at Wednesday night after we get home from work. The longer we are in the grocery store, the more likely we are to purchase more items. If there are fewer people in the store, we will be able to get through the checkout much more easily. A common advice before shopping is to never shop hungry. Grocery stores often appeal us with the aroma of gourmet coffee and freshly-baked bread. Sellers know that they can appeal buyers using the sense of smell. In this case, it is important that we go to grocery store with one full meal already in our belly. It means that we won't be tempted into spending much more money than necessary. We will be able to save money if we shop alone after work. We may bring children to grocery store once a week, but we should warn them to behave and they shouldn't be demanding.