How To Prepare Your Business For Wedding Season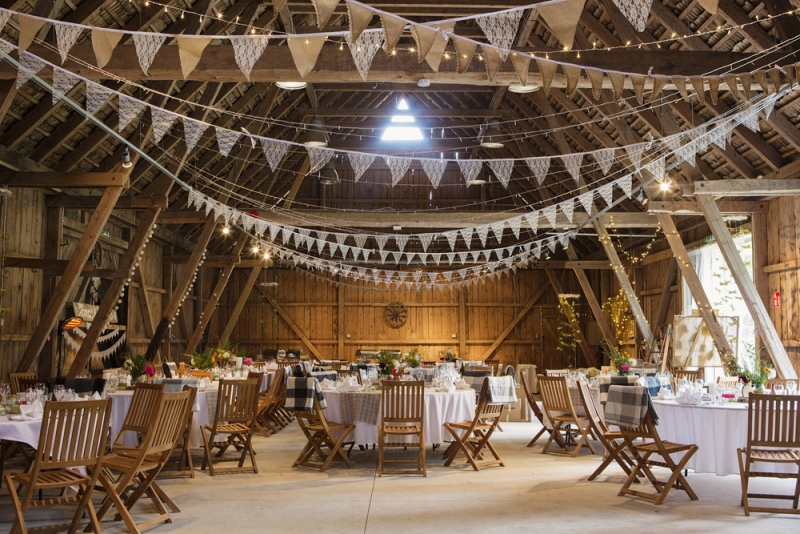 If you work in the wedding industry, the arrival of spring signals the beginning of one of the busiest times of the year. According to The Knot's Real Weddings Study, 77 percent of weddings occur between May and October. While fall weddings have grown in popularly, a large number of couples still opt for late May and June nuptials.
To prepare for your first wave of spring clients, start with some good, old-fashioned spring cleaning, whether that means actual dusting and vacuuming, updating your email list, or organizing the icons on your computer desktop. If you ran into trouble at tax time because of poor bookkeeping, commit to establishing a better system for tracking your expenses during the upcoming quarter.
Whether you're a photographer, wedding planner, or hotel owner, spring is your opportunity to revisit your business plan, revise your goals, and revitalize your marketing. For example, you might want to expand your customer base by appealing to same-sex couples, which means you'll need to edit your website and other materials to remove any outdated or gender-specific language. While you're doing so, you might think of other ways you could target couples who want to break with tradition.
To offer your clients the best service, you need to know what they want. Your best strategy is to ask your customer base directly. Post surveys and open-ended questions on social media to find out what trends they prefer. Otherwise, you might never know whether your followers think DIY confetti is charming or cheesy or if they're sick to death of hanging floral centerpieces and just want some cute potted cactuses their guests can take home.
Wedding Ideas recommends delving into Pinterest, as the boards your clients create often feature a cross-section of content from wedding blogs and magazines; their pins can help guide your market predictions. If you're creating photo backdrops or decorations to compliment the bride's style, for example, make sure to create designs to accompany a wedding dress with accents like 3D floral patterns and oversized bows, which are currently dominating the runway. If you're a baker, supplement your wedding cakes with assorted macaroons and meringues so you can offer a trendy dessert table.
Although online research and social media engagement are important, don't neglect face-to-face networking. Make your rounds to all the local wedding vendors, make sure they have a fresh supply of your business cards in the shop, and let them know you're happy to work with them again this year.
You might also consider attending wedding fairs or expos. While these events require a significant financial investment, they offer a high return by building brand recognition. Design Hill recommends creating eye-catching banners and posters and branded merchandise you can give to anyone who visits your table. Make sure you send customers home with your business card and ask them to leave their email so you can establish channels of communication.
The start of a new season is also an opportunity to review past mistakes. For example, if you were overwhelmed last season because you were wearing too many hats, consider lightening your load by hiring additional staff or outsourcing some work to an agency. Sometimes the key to managing your workload is finding the right tools to perform tasks that don't need your personal attention.
Wedding Boss Life suggests creating templates for any repetitive tasks. If you find yourself writing a similar email to 20 different clients for the same purpose, create one email template you can customize with minor details. Cater Source recommends a site called Wufoo, which generates questionnaires for client feedback, and Talkwalker Alerts, an app that informs you whenever content you've written appears online, ensuring timely promotion.
This year, the weather has been anything but timely. There's no telling what springtime natural disasters will wreak havoc on your clients' plans for outdoor ceremonies or tropical destinations. Wedding Planner Magazine describes how the industry has faced wildfires in Napa, massive flooding in Houston, and the hurricane that devastated Puerto Rico. It's crucial to keep an eye on the forecast, know the steps to take in the event of an emergency and above all, have a plan B, so the wedding won't need to be canceled, just relocated.
To meet the needs of your clients, you must first meet your own. The WPIC advises wedding planners to exercise regularly and maintain a healthy lifestyle, so they will have the stamina to handle the long hours and high energy demands of their profession. The Institute also emphasizes the importance of continuing education through books, podcasts, and seminars to achieve both personal and professional growth. Those who make time for self-care and self-improvement are the best equipped to make couples' dreams come true.