Got A Pay Hike? How To Make The Most Of It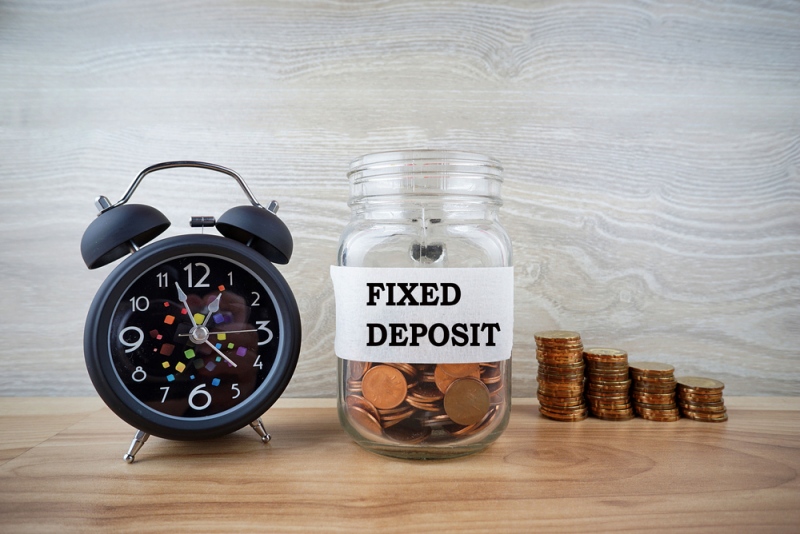 Your yearly appraisal at the workplace has brought you a pay hike. You have got a bonus too. So, what do you do with the extra money—save, spend or splurge? Despite the urge to splurge this amount, we think it is best to save this money to make it grow!
Here's a brief lowdown to help you make the most of your surplus money:
Earmark the amount you can put in an FD
You must first figure out how much you can afford to invest. At Bajaj Finance, you can open an FD with as low as Rs.25,000. At 7.85%, they also offer one of the highest interest rates in India.
Decide if you want a steady cash flow or a lump-sum amount
Chalk out your long and short-term goals. Do you intend to buy your first house in the next five years? Then, why not save for the down-payment? In that case, go for a cumulative FD. You get the interest at the end of the maturity period. This will help you build a corpus.
If you need regular payouts, you can try a non-cumulative FD. You get periodic payouts of the interest. Opt for monthly, quarterly, half-yearly or annual payouts with Bajaj Finance.
Set a target: debt payment, vacation, asset building…
Clear financial goals help you invest better. It is a motivator. You try to meet a certain target. Use Bajaj Finance FD Calculator & you will get to know your maturity value for each FD tenor. It should give you an idea of how long you need to stay invested to build your corpus.
You can be flexible with your investment horizon. Also, you can access your money if you need it. In emergencies, many institutions offer a loan against your FD. You can also withdraw your money to meet emergencies. Usually, there is a small penalty fee. But the process is easy.
Check stability and credibility of your instrument
One of the biggest advantages of FDs is that they guarantee returns. They are a safe mode of investment. There are certain yardsticks to tell you exactly how safe your money is with a particular FD. For instance, Bajaj Finance FDs have been rated high by both ICRA and CRISIL, two of India's reputed credit ratings agency. That means your money is largely safe.
Think of the money you may need after 10 years or more. Don't be short-sighted. While market-linked instruments bring you a bigger windfall, the risk is bigger too. FDs in your portfolio guarantee certain returns. So, keep them to create funds you know you will need for sure.
This could include anything from retirement funds to buying assets. It is a good strategy to keep renewing. Also, existing Bajaj Finance customers get an extra 0.10% interest upon the renewal of their FDs.
Keep it simple
You would not want to keep constant vigil over your investment, would you? Nor would you want too much paperwork. Pick an FD that suits your needs. Bajaj Finance offers flexible tenors of 12 to 60 months. Even if you want to change the tenor midway, you can simply close the FD and start a new one.
You can complete the entire application process online. You can manage your account online, too. Plus, the company offers a doorstep service and needs minimal documentation. If you have a passport, it acts as the proof of your identity, address, as well as signature. It can't get simpler than that!
FDs assure you of returns. You are guaranteed to get a certain sum. Plus, your money grows faster than it would in a savings account. The risk is minimal compared to other investments. Think of stocks, shares and debentures. They have an element of uncertainty. In contrast, FDs are perfect for even the most risk-averse investor.
Systematic FDs help you develop the habit of saving. Give yourself time. You work hard to earn your money and that annual hike. Make your money work hard for you too.
In case of any query, feel free to contact Bajaj Finance Customer Care.