How To Keep Your Staff Happy and Motivated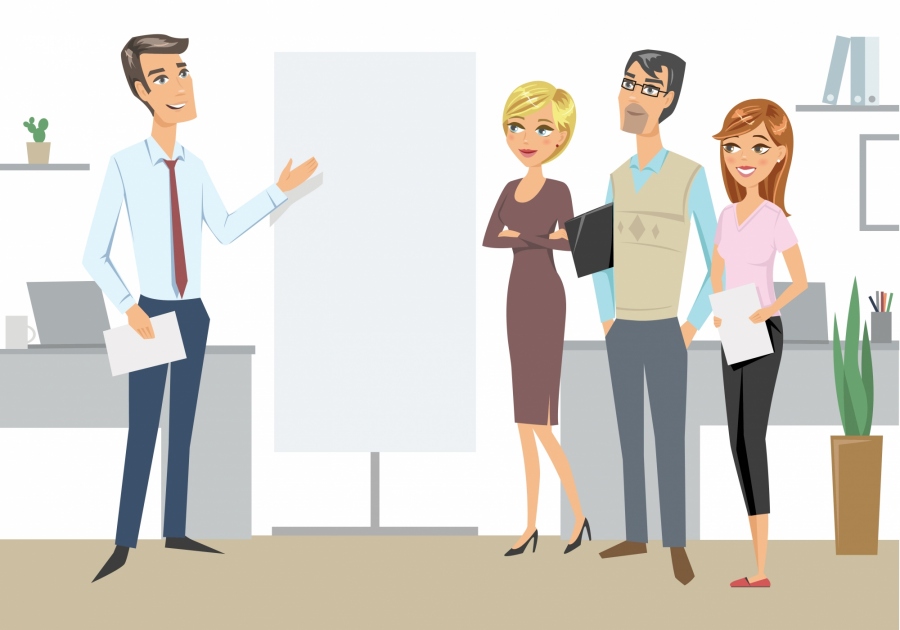 A happy workplace is a productive workplace – in fact,according to research it's considerably more productive than an unhappy one. Happy employees take fewer sick days and engage more fully with their work. And if you're the boss, a positive atmosphere at work makes your life more pleasant, too. But not every company can afford to pay high salaries, provide free health insurance or treat its staff to paid vacations. What are more affordable options to help you raise morale?

Honesty is the best policy
The key to keeping employees motivated is giving them the feelingthey are an important part of a team. They need to feel they can trust you and should always know where they stand. The best way to achieve this is simply to be honest with them. If the company is facing tough times, let them know – this will make them feel far more secure than if they suspect you're keeping secrets. When business picks up, share the good news. Explain how you plan to use the extra money – even if you're just putting it aside for a rainy day – and how this will benefit everybody associated with the company in the long term.

Help out where you can
Your employees need to know you're doing your best for them. If you can't afford to pay top rates, giving bonuses – even small ones – when things are going well can mean a lot. If you can't afford to provide health insurance, you may still be able to do smaller-scale things to help with healthcare – for instance, in some workplaces it has become routine to offer eye tests, dental check-ups and to even healthcare tests like prostate cancer screening. Such services might be difficult for them to afford on their own. As a company, you can usually access such tests at a lower cost because you're buying in bulk.

Take an interest
Some things don't cost any money at all. Taking an interest in the people who work for you can do a lot to increase their sense of well-being, helping them to think of you as a friendly person rather than a remote boss who only cares about the bottom line. Little things like remembering birthdays and the names of their children go a long way. You can also make small talk at quiet times and find out if you have interests in common – anything from the movies you're excited about to the sports teams you support, the books you've read or the pets that enrich your lives.

Provide rewards
Rewarding your staff when they do well is a great way to provide an incentive. Make sure rewards allow for some flexibility of choice and timing. Vouchers for shops or restaurants are a good choice because they make people feel entitled to treat themselves. If you're short on cash, you can make it as simple as saying that the person who does the best work gets a cake at the end of the month. A lot of what makes schemes like this matter to people is not the reward itself but receiving praise in front of colleagues.

Provide opportunities
As a rule, people feel much happier in jobs where they have a sense that they're improving their skills and enhancing their long-term prospects. One of the best ways you can help with this is to provide training courses, which also has the benefit of giving you a more capable workforce. You could choose to focus on technical skills or on easily transferable areas like equality and diversity training, which has the additional benefit of promoting a friendlier workplace. You can also do simple things like giving people new job titles and responsibilities as their work improves, thereby improving their resumes.

Surprise your staff
Finally, no matter what they have come to expect from you, your staff will always welcome a nice surprise. Why not announce on Friday morning that you're going to have an extended lunch hour and buy pizza for everyone, or arrange for Santa to visit the office with small gifts at Christmas time? Again, what matters here is not the money but your employees' awareness that you're thinking about them, as well as the fun of an occasional break from routine.
Ultimately, creating a happy and motivated workplace all comes down to the relationship you have with your staff. You value them, so let them see it, and they'll be loyal to you in return.