How Important Is Location For Your Business?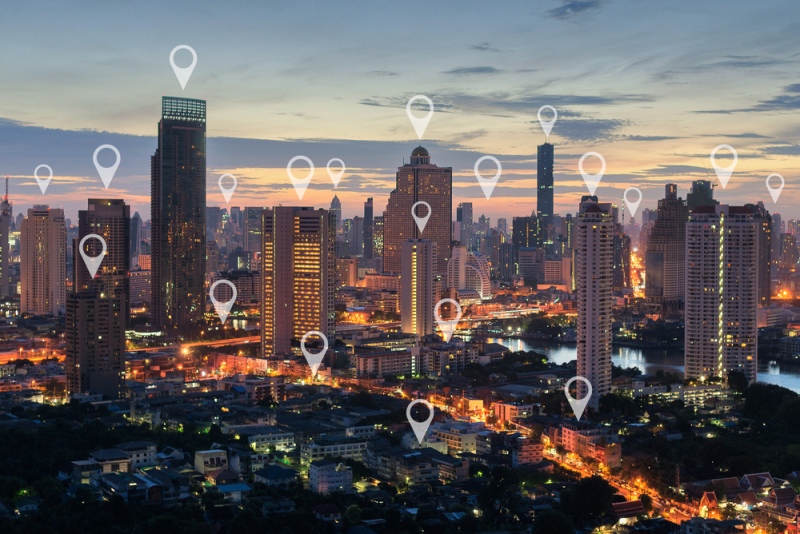 When starting up your own business there are many important factors that need to be considered. Type of workplace, equipment and funding are just some of the points that need to be considered in order to get your business up and running, as well as maintaining growth over the coming years.
Starting your own business is never easy and there's a great deal of planning and hard work that goes into creating a successful company. One important factor that should be carefully considered and thought out is location. Although it may not sound very important, the location of your business will have a big impact of potential clients and employees. Setting up in the correct location will not only benefit you, but also the people you want to work with.
If you are setting up your own business or want to relocate then it can sometimes be a difficult task looking for a new property to move into. Companies like Pall Mall Estates offer a database of different types of properties which are located all across the country. It's best to have a thorough look around before making your final decision and research each potential location.
Why is location important for employees?
For the majority of us, when looking for a job we would prefer a vacancy as close to home as possible but sometimes we have to look further afield for the role we'd like. If this is the case and the job requires us to travel then transport is one of the biggest factors in whether we'd take the job or not. Ideally the office will be in a city centre or have reliable public transport that stops near the place of work or only requires a short walk to the office. As well as public transport, free parking will also be seriously considered when people are applying for a job. Although not every office will have free parking, not many people will want to pay a daily parking fee to park in a local car park.
If the business isn't in a central location then the chances are there aren't going to be many places to eat near buy. Although most employees bring their own food to work, it's important to have the option of shops, cafes and restaurants nearby so the choice is there.
Why is location important for clients/suppliers?
Depending on what industry you're in, location will be important to clients for similar reasons it is to employees. Client meetings are likely to happen on a regular basis and if they are travelling for afar then transport and places to stay are important. Considering these factors means the meeting can run as smoothly as possible and the client won't have any issues in terms of getting to the meeting and then finding places to eat and stay.
Businesses can't run without supplies so trying to keep you supplier local is another important area that needs to be considered. Having a local supplier means that if any products run out; you can replace them easily and even visit the store to see what you're paying for. One of the main advantages of using local suppliers is that you can hopefully keep the costs to a minimum. If you place an order and it's being delivered from the local area then hopefully the delivery cost will be reduced.
Which location is best for my business?
In reality it's pretty obvious where you should set up your business or relocate if that's what you're looking to do. Tourist hotspots are great places for small shops, cafes and restaurants where office based jobs are better suited to city centres and office parks. To create and maintain a successful business location is key and it's essential to carefully plan where you want your company to be based.