7 Smart Online Shopping Tips To Help You Save Time and Money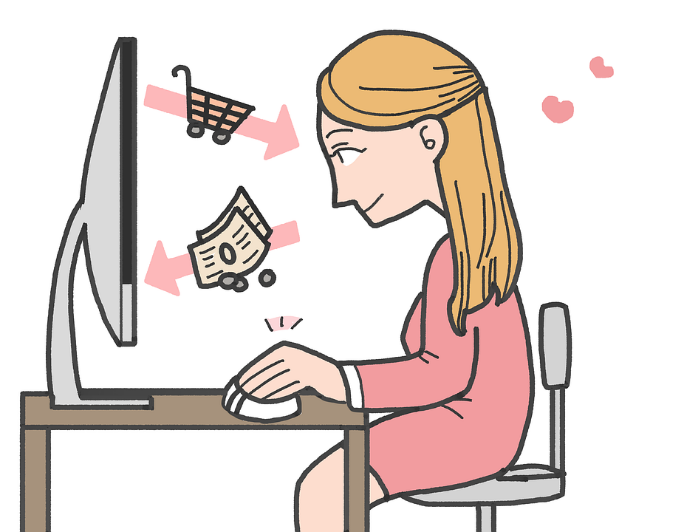 There is more to better buying than just quenching the thirst for that piece which is "to die for." You want deeper discounts for your find, you want a smooth online shopping experience where the package doesn't get lost in the mail and mailed to the wrong address. But most importantly you want your bang for the buck.
Here are some of the best tips and tricks for shopping online that no one will ever tell you.
1.      Get the Coupons While You Can
You might be buying an item without knowing that it can actually be purchased at a discounted price. Don't miss out on deals. Here is the secret: most online retail stores release coupons around the end of every month, that's when you have to keep your fingers on the browser. But that is easier said than done. A neat trick is to sign up for an email account on the e-commerce site. This way you will receive news of any deals and coupons in the newsletter via email. You don't have to remember to go deal hunting, they just start bombarding your inbox.
2.      Deal Alerts Are Different
A wise shopper knows the difference between a discounted deal and a sudden prompting deal which is too good to be true. If you ever receive an email or a deal alert as you land a website page about how there is a limited time sale on a particular item, with the message warning you that it might soon run out of stock – think before you act.
The thing about this is people tend to make an impulsive buy for stuff they don't need, just because they feel a sense of competition. Do not make the mistake of falling for these alerts, they only bite into your savings.
3.      Preload Your Cart
If you like some of the things online, but think its all too much, you don't really have to sacrifice a few items just so that you can buy the rest. You can always prepare to take advantage of sales coming your way, like 2017 black friday sales that is just around the corner. All you have to do is load up your cart with the things you want but keep from checking out, this way when those sales hit, you can be the first one to snatch all the pieces at a much lower price.
4.      Save Yourself the Trouble
Most sites do not indicate when an item is out of stock till they have to bill you. This can be a major frustration and sets you back on your shopping spree to round one. Therefore, save yourself the time, and if an item explicitly does not say 'in-stock' call the store and ask if they have the particular article in stock. If they do, purchase away and if they don't, proceed with your online window shopping musings.
5.      Automate What You Need All the Time
Subscribe to deals for the next six months or something similar. By automating things like dog food or baby diapers, you are probably going to get free shipping or an overall discount for online retailers who consider it a bulk purchase.
Most people only visit the store for things as trivial as these, but it saves you a lot more money if you are smart about deciding stuff you don't need to browse options for at a brick and mortar store. If you are blindly going to opt for the brand, you have trusted for years now, it's high time you get rewarded for it too.
6.      Do Your Own Combo
You can always stack your gift cards with coupons. There are tons of way to scour the online space for gift cards for different online outlets. When you pair this with a promo code, you get more by spending less from the face value of the card.
7.      Credit Cards that Offer Rewards
Many credit cards offer rewards if you use them to shop at certain stores, then there are reward cards that offer discounts if you purchase a product via the card's phone app. This may be their way to get more traffic to their platform, but it saves you tons of money.
Tags :
2017 black friday sales
Online Shopping Tips
Shop Online & Save Time and Money