5 Strategies To Tackle Business Travel Like An Expert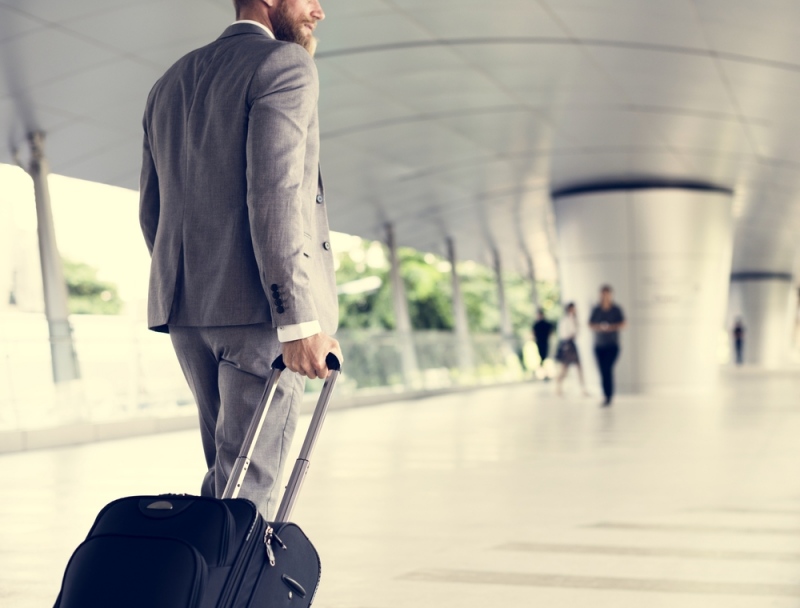 More professionals are traveling for business than ever before. A recent study cited by the Global Business Travel Association concluded that travel expenses would increase by roughly 5 percent in the coming years to well over $300 billion annually.
Readers who are faced with going on a business trip should take a few moments to prepare mentally.
This article will review several important points business travelers should keep in mind on the road. Following the advice herein, will set readers up for professional success while away from the office.
Learn your company's expense policy
Each company will reimburse travel expenses differently. While some might expect that you will treat yourself and your clients to expensive meals, others will refuse to reimburse employees who spend more than a set amount on dining.
Is your organization willing to pay for a private taxi to and from the airport, or will they insist that you take public transportation when possible? Answers to this and other questions will depend on company policy, and on client expectations (for those working on behalf of a third-party).
It is important that business travelers check with managers or with HR before beginning a trip in order to understand the travel expense policy. It is also worth encouraging the organization to change its policy if you believe it will hinder the success of the trip.
For example, a recent study found that 50 percent of salespeople who travel on business, felt that face-to-face meetings helped to close deals. If your organization won't pay for a decent meal in order to bring you and a prospective customer together, it's time to get that expense policy changed. 
Solicit input on your itinerary from local colleagues or clients
Business travelers are so hungry for authentic travel experiences, that one report estimated a 56 percent increase in the usage of home-sharing services in 2016. For those interested in uncovering hidden local gems, business travelers should solicit recommendations from local colleagues or clients.
They will be able to give you a wide variety of activities to try while in the area. Even if you are unable to extend your trip by a few days, it is worth knowing about the best restaurants, bars, and other attractions in town. These venues might be helpful for business travelers interested in meeting with contacts in a more casual setting, for example.

Stay for a few extra days to explore the area
Don't you want to take one of those Grand Canyon helicopter tours when in Arizona? How about taking a tour of innovative companies operating out of Silicon Valley, like Angee?
If you've thought about extending a work trip in order to add a few leisure days onto your adventure, you're not alone. A recent study cited in Successful Meetings found that over one third of all work trips are extended in order to allow business travelers to have leisure time as well.
Consider planning to take a few leisure days before or after your work trip. If travel expenses are higher as a result of leaving before or after you would have ordinarily, offer to pay for the difference. Doing so is a sign of good faith on your behalf, and will still be considerably less than if you had paid for the full cost of travel on your own.
Remember that you're representing your company at all times
Be mindful that you are representing your organization at all times while traveling on business. Your behavior in the air, at the hotel, or at the local office can either serve your business objectives or can hinder them.
If done well, investing in business travel can be a remarkable boom for any organization. One study found that for every dollar invested in business travel, the average organization saw a $12.50 return. But in order for this return to be realized, it is up to the business traveler to ensure he or she is as productive and focused as possible.
Pack light
Fortunately for business travelers, the number of lost luggage items has dropped 70 percent over the last ten years. But that isn't a reason for business travelers to over pack.
Those traveling for work should practice minimalism when it comes to packing. It will allow travelers to focus on the work at hand, rather than needing to worry about tracking bags.
Rewearing some garments and opting for compact electronics are good ways to reduce the amount of bags you travel with. For those who consume tobacco, opting for a Juul e-cigarette can be more travel friendly option than taking traditional cigarettes.
Conclusion
You should feel proud of yourself if you've been asked to go on a trip on behalf of your business. It's a sign that your manager believes they can trust you to make smart decisions independently.
Professionals who are soon to be traveling for business should be sure to map out acceptable expenses. They should also ask colleagues for their recommendations on local attractions, and should even consider modifying the trip in order to get in a few leisure days as well.
Remember that while on the road, you'll be representing your company at all times, and that packing light can be a good way to reduce travel stress.
Keep these tips in mind, and you'll find professional success on the road.
Do you have any tips for businesspeople who travel?