3 High Paying Jobs for Trade School Graduates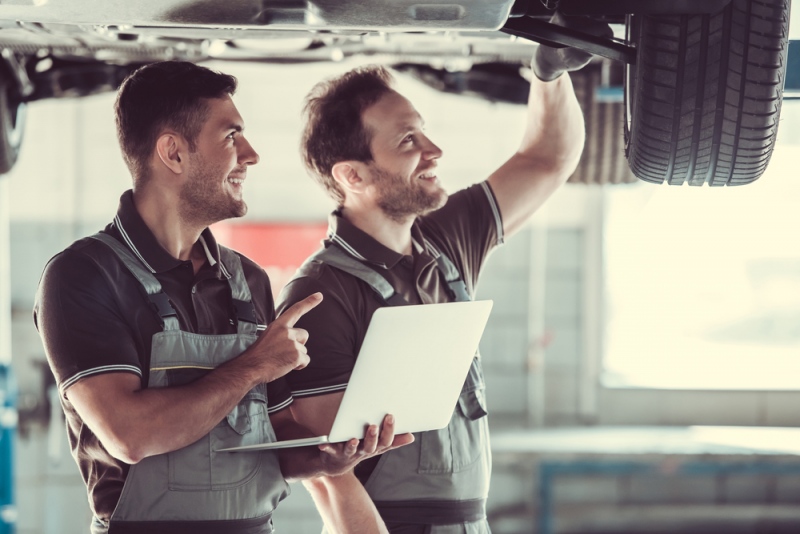 Attending a trade school is an excellent way of obtaining knowledge and learning skills to perform jobs in areas of need or high-demand industries. Although a lot of good-paying jobs will require more than just a high school diploma, a bachelor's degree is not necessary either.  Many of these jobs that pay a good salary are available to individuals with associate or trade degrees that have worked their way up as they build and combine skill and experience. Furthermore, these jobs tend to be more gratifying and involve physical and hands-on activities that are perfect for individuals that are good with their hands or that enjoy building, fixing, or creating things.  These are three great paying jobs available to graduates of trade schools.
    Electrician
To become an electrician, individuals will need to work their way up through the ranks. The apprenticeship lasts around four years and will require the passing of some exams to obtain a license. However, the wait is well paid, and electricians generally earn around 50,000 dollars a year.  Electricians will need to read technical diagrams and blueprints while installing and maintaining electrical wiring systems. Their job consists in managing electrical power. Electricians will also need to identify problems in electrical systems by using specialized tools while following local and state regulations and the National Electrical Code.
    Automotive Mechanic
With over 263 million cars on the roads of the United States, automotive mechanics will continue to be on demand. The job pays an average of roughly 20 dollars an hour and consists of maintaining and repairing cars, trucks, and other motorized vehicles. As technology advansces, industry professionals need to adapt to these changes, forcing mechanics to continually train in the use of new and advanced tools and techniques. Furthermore, these individuals need to learn about the technological advances in vehicles and vehicle components. Many institutions provide a wide array of training programs, including the automotive & diesel technology college in NY, that prepare students for practically all vehicle types that they may encounter, including tracker-trailers and large rigs. From understanding the consequences of paint overspray to handling the rebuilding of a diesel engine, mechanics make the independence gained from an automobile possible.
    CNC Machine Tool Programmer
Companies use Computer Numerical Control (CNC) machine technology to make instruments in countless industries, including industrial machinery and automotive parts. As a CNC Machine Tool Programmer, students will learn how to use these machines and perform important jobs in the advanced manufacturing field. Experienced workers will move up the corporate ladder and qualify for positions as shop supervisors or other higher paying roles. CNC Programmers are generally paid around 25 dollars an hour, with top-paying positions over the 36 dollar-an-hour figure.
    Registered Nurse
Believe it or not, you can become a registered nurse through trade schools, and if you find you want to pursue this trade beyond of a trade school environment you can always transfer your credits to a more traditional Associate Degree in Nursing program.
Although these jobs will require some education, most of the programs available to students interested in these industries are built around quickly developing the skill sets needed so that they can obtain a job and start their earning potential. The fact is that over 30% of the population in the United States does not attend college, and this is not a problem. Vocational and technical programs need to be legitimized as they provide students with a skill set that allow society to function. Furthermore, parents and teachers should encourage students to develop their talent, and some of these talents can include skills that use hands to build engines, run an electrical circuit, or perform other skilled labor. Society tends to value white-collar jobs; however, blue-collar jobs are essential and the bias against vocational education is destructive and counterproductive.  Trade schools perform a valuable service and their training helps the world run.