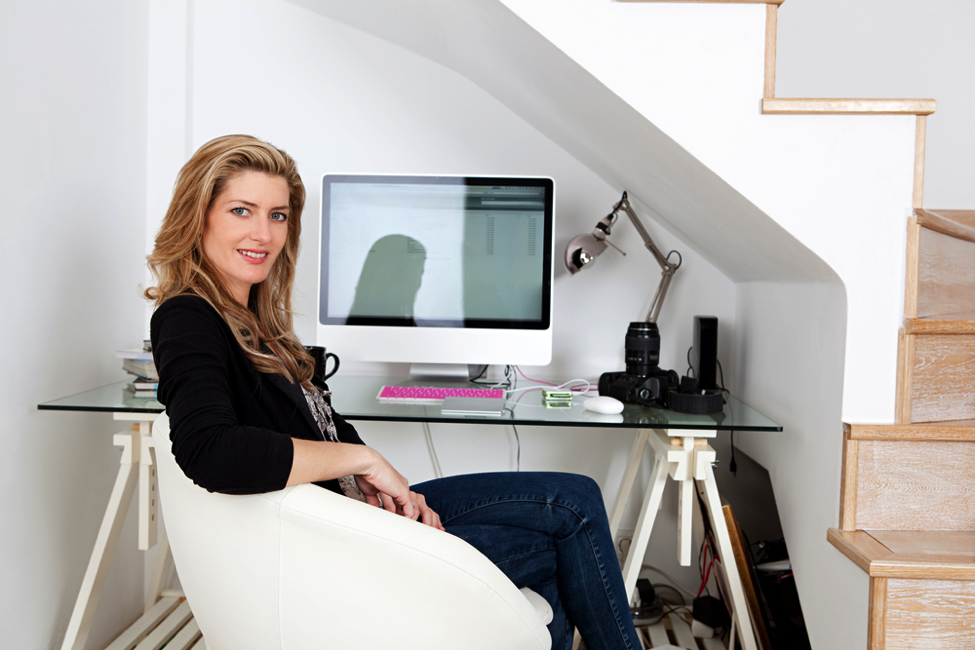 In this digital age of technological advancements, it's never been easier to work from a home office. High speed internet access, all-in-one machines that facilitate faxing, printing, and copying, and laptops and chromebooks that provide the perfect work machines can help you to do from home what previous generations could only do in an office building. Even so, the sort of freedom you can get from being untethered from an actual out-of-home office can be a double-edge sword. On the one hand, there is freedom in being able to work from home. On the other hand, some people actually work better when they have an on-site supervisor to look over their shoulder. Fortunately, there are tips to increase productivity in your home office. Read on to find out how.
Productivity Tips
While at first thought it might appear to be counteractive to play music when you're trying to bolster your home office productivity, the truth is that the right type of music in the right situations can indeed be a boon to productivity. If you don't already have high-quality speakers for your computer, buy a set. Your next task is to create some music playlists intended for various assignment types and different concentration levels. Try playing upbeat tunes when you're working menial tasks like, say, entering a lot of information into spreadsheets. Relaxing music will be more appropriate, however, if you need to do some creative brainstorming. Experiment with different music styles for different assignment types and see which ones tend to be the perfect match for you. While you're figuring out what works best for your unique situations, remember music that merely distracts should probably be left to your leisure time.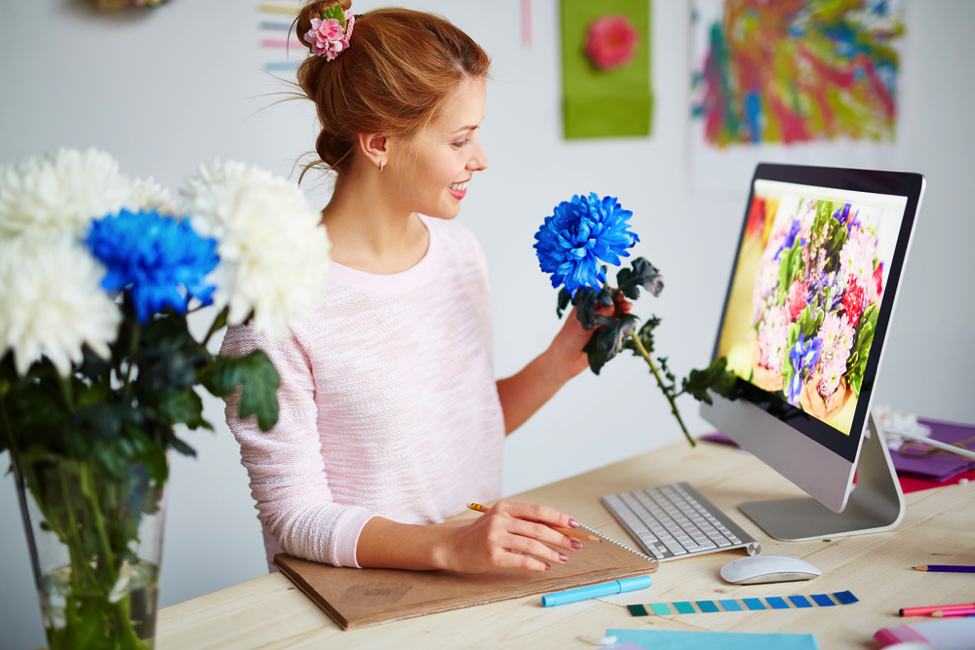 Another way to increase productivity in your home office is to introduce some plants, such as flowers. One study demonstrates that adding plants to your workspace can lessen stress, fatigue, depression, anger, and tension, and if you can keep those things in check, you will be better able to concentrate on the task at hand. Any type of plants will do, but flowers not only are beneficial for the above mentioned reasons, but also are aesthetically pleasing. Indeed, summer flowers can be therapeutic. The Society of American Florists, in fact, shows in its research that you can derive emotional benefits from colors, and flowers are available in just about any hue under the sun. Whether you want daisies, roses, or any other varieties, you can beautify your workspace and put yourself in a state of mind that will help you to squeeze out as much productivity as possible.
Clutter can have an adverse impact on your creativity, so declutter your workspace. Make sure that you have all the things you need within arm's reach, but try to pack away anything unnecessary since you'll have a hard time achieving clarity of thought if your work area is a mess. When you tame the chaos and restore order, you will definitely benefit from a productivity boost.
These tips to increase productivity in your home office should allow you to squeeze out more productivity during your working hours. Working from home can be a blessing, but what starts out as a blessing can quickly become a curse if you're unable to be productive. So put together some playlists, add some flowers, and declutter your workspace in order to get that productivity edge.
Tags :
homeoffice
productivity