This is How your Business Loan can Help you Grow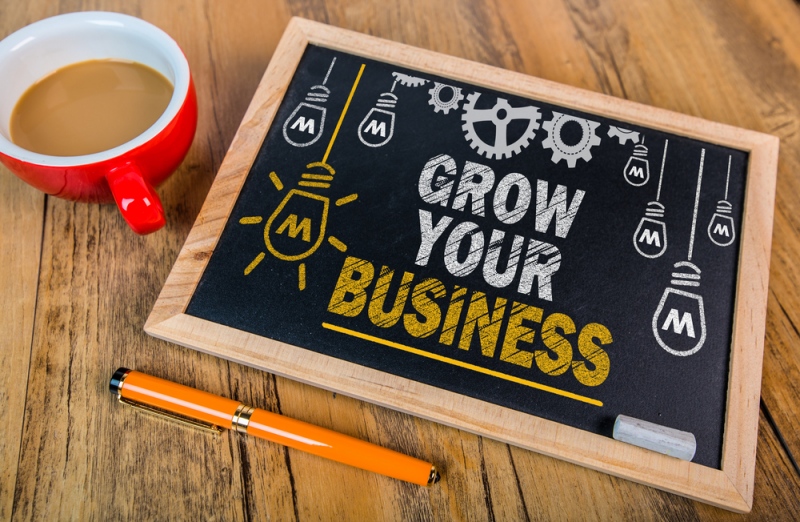 India, at its foundation, is built, by small industries. They are the backbone, supporting millions of its citizens who run small businesses. These Micro, Small & Medium Enterprises (MSME) play a vital role in the Indian economy contributing substantially to the GDP of the country as well as employment.
A fact of the matter is running a business, be it an MSME or a large scale, is not easy. Large-scale industries have an advantage of having the backup banks that provide enough and various fund and non-fund based facilities that help them run smoothly.
However, can you say the same about an MSME? Chances are no.
Often, you face the vagaries of business cycles and you encounter ups and downs. It is at the down times that financial help can tide you over. This is where an SME loan or an MSME loan helps you to smooth your business rough edges. You may be wondering whether you have to take separate business loans for specific purposes.
In reality, you don't have to take separate business loans. You can take a business loan from a reputed financial institution like Tata Capital and use it for any purpose that can help run and improve your business.
We tell you about 6 different uses for the funds from small business loans to run and grow your business.
Equipment purchase
There may be many instances when you have to either replace equipment because they have become outdated or add new equipment to help grow your business. Imagine a situation where your production chief asks you to purchase machinery that can help balance the production line which will, in turn, reduce production cost. Then you realize you have limited funds and you cannot fulfil the wish. A small business loan to fund machinery purchase can help you out in this crisis.
Working capital
You require working capital to purchase raw materials, pay employees salaries, pay rent or pay for consumables to run your business smoothly. There is usually a time lag between production and sales. During this time lag, you need working capital. The MSME loan you avail can help you with your working capital requirements.
Raw material purchase
How often have you felt the shortage of raw materials when you have a huge order to execute and more critically when you don't have funds to purchase the easily available raw materials? This is where the SME loan from financial institutions like Tata Capital will help you to access funds and purchase the raw materials to help you to execute the ready order.
Clear outstanding payment
Often you find yourself in a situation where your regular supplier does not supply you materials because you have not made payment and cleared the outstanding. You can avail a small business loan and clear the outstanding. You get some breathing time and you can take steps to correct the anomaly in the future.
Project Funding
Project funding refers to funds required for purchasing new equipment or land and building. The investment in the project is the foundation for future growth as it leads to building more capacity and hence more production. You can use business loans to fund your new project which comprises a set of resources.
Interior decoration
There are some expenses that may not contribute directly to run your business. For instance, your administrative office needs a facelift so as to make it more inviting for your customers. It can also add to building a good image of your company. Here again, you can avail a small business loan to meet the funding requirement for interior decoration.
From the above, you can see that a small business loan can help you in numerous ways to meet funding requirements on various aspects of your business.
 Typically, business loans are short-term in nature and require no collateral security. Other than the basic charter documents along with the KYC and tax papers, there is minimal documentation required while availing an SME loan.  If you have a good relationship with your banker or lender like Tata Capital you can easily avail business loans and use the funds for any of the business-related purposes.
 It is up to you to utilize the business loan for any purpose that can propagate and grow your business. Of course, you must take care not to divert the business loan funds for unproductive purposes.