Safe Ways To Transport A Vehicle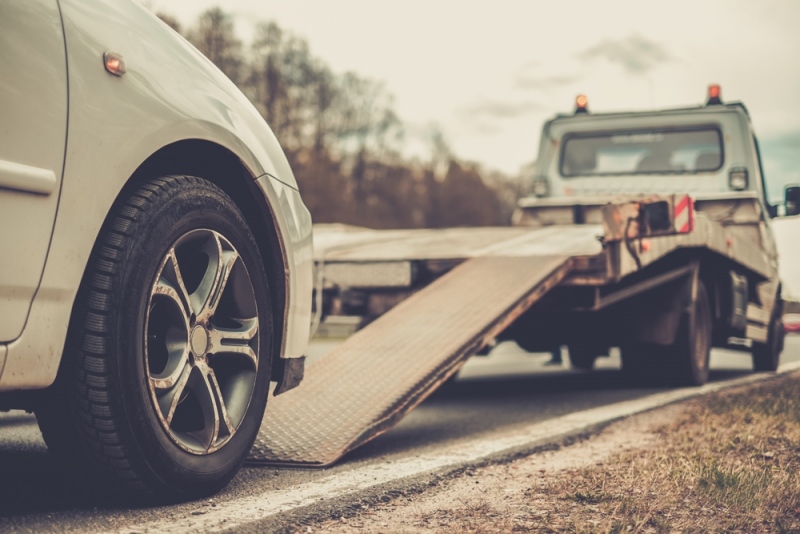 Are you moving thousands of miles away? Are you buying a vehicle from someone across state lines? Have you found your dream collector's model but it's all the way across the country? For circumstances such as these, it is impractical to drive your vehicle from point A to point B (or from point A to point B and back to point A). Several types of carriers exist to transport not just collector's cars, but your personal cars as well. To find the best method for you and your situation, you need to know the basics of each.
Professional or Non-Professional Driver
One way to transport your car that does not involve shipping is to hire a driver. Whether the driver is from a professional service or one of your friends needing some extra cash, this is a risky method. Your insurance must cover for any accidents and protect your car against theft when someone else is driving it. A professional or non-professional driver may expect you to pay for any extra expenses he or she incurs along the drive, including lodging, food, gas, airfare to fly him or her back, etc. However, this offers an excellent choice for shorter distances and some professional driving companies even allow you to transport your personal belongings and pets in the car, as well.
Cargo Shipping Container
The only viable automobile transport option you can use when traveling overseas is a cargo container. A simple web search can provide you with multiple companies offering international transportation for your vehicle. A typical container on a ship holds many clients' cars at a time. One thing you must have prepared is all the necessary paperwork showing your ownership of the vehicle. After that, professionals load your car into the container. This makes transport and passage through customs safe and easy.
Enclosed Truck
If you want the best protection for your vehicle, transportation via an enclosed truck service is the best way. Although a bit more expensive than open-air truck shipping, this method ensures protection from the elements for your luxury or sports car while traveling to its destination. A company along the lines of Easy Car Shipping can provide you with trustworthy enclosed auto transport any day of the week in multiple weather conditions. Using an enclosed truck method can give you the peace of mind you need to know that your vehicle arrives safe, clean and without dirt or scratches from outside debris. It compares to flying first class or business class on an airplane, as opposed to the economy class.
Open-Air Truck
The most popular method of automobile transportation country-wide is the use of an open-air truck. It is like using an enclosed truck, but it leaves your vehicle i exposed to any outside elements and debris. Open-air car shipping involves a two-level trailer–since it is lighter than an enclosed model, it uses less fuel during the trip. This makes the method better for the environment as well as your pocket book. The driver also has an easier and faster time inspecting the vehicles on the trailer for any damages along the way.
Multiple ways to transport a vehicle exist, whether you move far away, buy a new luxury or sports car, or sell your grandpa's classic. Each one has advantages and disadvantages as far as pricing and safety go; you just need to know your preferences and needs.