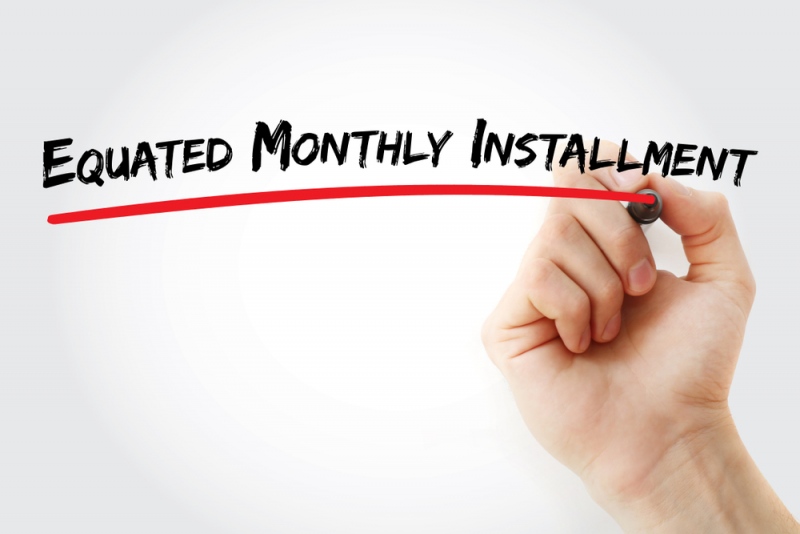 RBI uses tools such as repo rate to control inflation
Equated monthly installments factor in interest rates as well as loan amount
Repo rates directly influence interest rates charged by lenders
Purchasing a new home comes with its own set of challenges. From arranging the finances to finding the right home, a lot of research goes into building your perfect home. Potential home-owners are often asked to keep an eye on the market to keep EMIs low.
As a new-homeowner, one of the first decisions you will have to make is selecting either a fixed or floating interest rate. As the names suggest, fixed rate loans offer a fixed interest rate over the entire tenor of the loan while a floating rate loan will fluctuate with the changes in the market.
However, before selecting between the two, one must consider the repo rate by the RBI.
What is Repo Rate?
The Reserve Bank of India (RBI) is the central entity which controls the supply of money in the economy and the cost of credit. Since these two factors affect inflation and growth of the economy, RBI employs various methods to closely monitor and regulate the economy.
Repo rate is one of the tools used by the RBI to keep inflation in check. Commercial banks often borrow money from the RBI in case of a shortfall by pledging government securities as collateral. RBI charges an interest rate to these banks for lending finances, which is known as Repurchase rate, also known as repo rate.
What is EMI?
When you are purchasing a home, you often borrow money from a bank or financial institution as a loan to be paid back with interests. The total amount to be repaid is split into installments over a period of 'x' months known as Equated Monthly Installments or EMIs.
EMI is made up of two components, principal and interest. During the beginning of your tenor, your Home Loan EMI will have a bigger interest component to allow banks to recover their investment. Here, the rate of interest a bank offers can make a huge difference. Bajaj Finserv offers competitive interest rate on home loan that allows you to enjoy a value-for-money experience when you buy your first home.
Relationship between Repo Rate and EMI
Commercial banks work by an intricate web of lending and borrowing to create profit on the interest. Banks use channels such as savings account deposits, bonds and borrowings from other banks to raise funds.
When the repo rate is low it makes it a favorable situation for commercial banks to borrow from the Central Bank and increase their lending balance. This should ideally reflect in the low interest rates offered by banks as they are able to procure funds at a lower cost.
In case of inflation, RBI increases the repo rate to discourage commercial banks from borrowing funds. This reduces their ability to lend to customers as well as increase the interest rates to curb inflation. While during deflation, RBI decreases the repo rate as an incentive for commercial banks to borrow more money and introduce more money in the economy.
The reality of Repo Rate and EMI
It is worth noting that when RBI slashes its repo rate, it takes a while for banks to reflect that in their rate of interest. However, when the repo rates are increased, banks are quick to react and increase their rates promptly. As a measure to change the slow and fast impact, RBI has introduced the MCLR regime.
Another factor that affects the rate of interest is the base rate. Under this system, banks have a lower limit below which they cannot lend money. Therefore, they add an interest rate over this base rate, known as spread, based on their calculations while the upper limit is set by the repo rate. Since banks use the spread as they see fit, interest rates were kept at a higher end. This is why, RBI has brought in regulations to curb the spread that can be applied to their base rate.
In summary, increase in repo rate usually leads to an increase in home loan interest rates, and vice versa, to allow lenders to maintain their margin.
Purchasing a home is easier than ever with Bajaj Finserv's Housing loan interest. The Flexi Hybrid Home Loan lets you pay only the interest component as EMI for the initial tenor, and also provides up to 4 years of principal holiday. You can also part-prepay the loan amount at no extra charge. In addition, also enjoy pre-approved offers on the range of loan options from Bajaj Finserv by simply sharing a few basic details.