Real Estate as a Business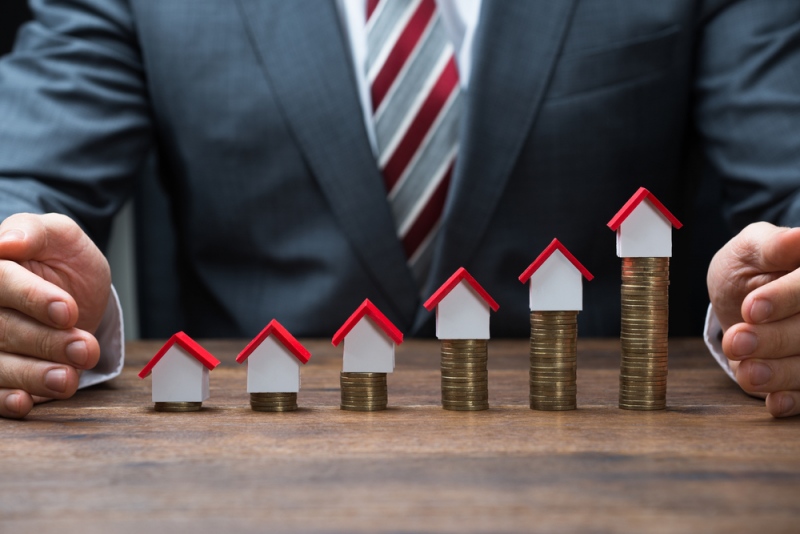 Real estate is a lucrative business opportunity that anyone can participate in. The industry is wide and encompasses many areas. Some areas, such as flipping houses, may involve large sums of capital; however, other areas, such as being a real estate agent, just requires a small sum of money for investing in a real estate exam and license, have legal U.S. residency, be at least 18 years of age, and purchase other elements such as business cards and promotional material. Many individuals use the low entrance barrier of being a real estate agent to save enough money to start investing in other areas of the industry. Regardless of the style and type of investment personality, the industry has many opportunities to choose from.
Landlords
Some real estate investors enjoy being landlords. These individuals will purchase houses, apartments, buildings, or other real estate and rent the property for a profit. This can be as simple as living in the property and renting space, such as a room, to a tenant or as complex as purchasing a building to rent apartments. Many homeowners are using new technologies to rent rooms or properties in Airbnb, becoming part of the concept referred to as the sharing economy. The advantage is that Airbnb takes care of promoting the property, finding a renter, and obtaining payment from the tenant for a percentage of the rental price. Other landlords prefer to outsource the entire rental process of properties to traditional agencies that specialize in the activity.
Some landlords prefer direct renting, thus enjoying the added savings and higher profit provided by handling the process themselves. The main issue with renting this way is selecting tenants who will take care of the property and will pay on time. Therefore, these investors should look for free tenant screening services that are available to help with the selection process. These screening services often provide information on criminal backgrounds, credit history, and previous eviction information. If investors are meticulous, detail-oriented, and prefer a hands-on approach, this method can save money and produce better results, given that the investor manages the entire process.
House Flipping
Another type of investment in real estate is the purchasing and selling of properties, often referred to as house flipping. This type of purchase involves buying a house or apartment at a low price because the property requires modifications or fixes. Homebuyers will execute the purchase with the idea of fixing all issues or making improvements to then sell the home as fast as possible for a higher value, thus generating a return on investment. Real estate investors looking into this type of purchase should consult with experts in the areas that need fixes to ensure that they understand the level of complexity of the repairs and the investment needed to perform the upgrades.
The type of investment or activity that individuals select in the real estate industry should depend a great deal on several factors including the experience of the person, the level of activity that the person can handle, the amount of capital available, and the goals of the individual. Some investors are active and prefer to be involved in the process and decisions. Therefore, investments that require constant attention will provide better results. Others, however, may work full-time jobs or lack sufficient time. These individuals will be better served as passive investors that outsource time-consuming tasks to companies or specialists whose sole focus is on specific real estate activities. Regardless of the type of investor, individuals in real estate enjoy the benefits that include tax savings, property appreciation, and cash flow, among others.