Other Social Media Platforms You Should Be Marketing With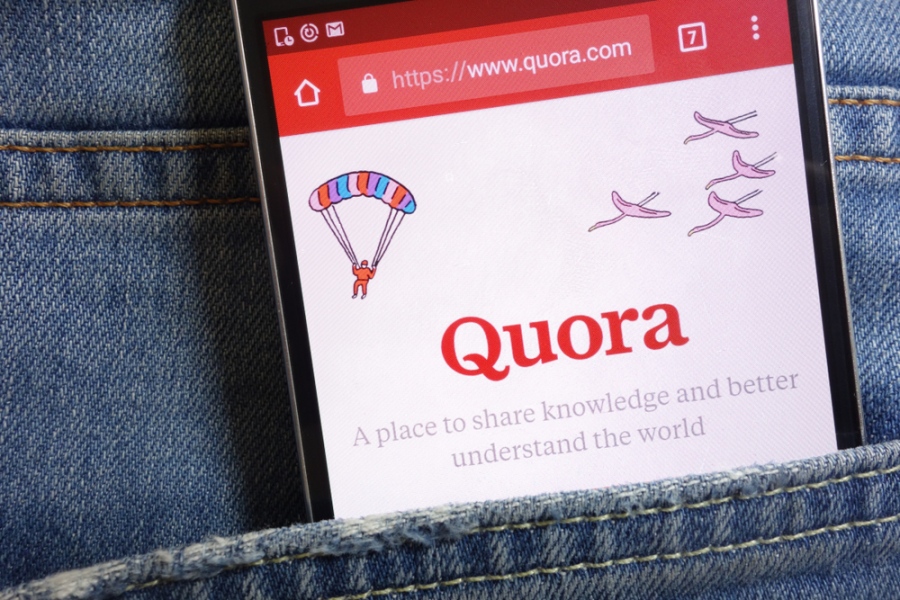 Marketing can be expensive: are your print ads not working? Is the cost of processing paper checks more trouble than it's worth? Perhaps you do not have the budget for TV commercials or events. Social media, however, is a much cheaper avenue if not outright free, and you can easily reach immense audiences without much technology.
DreamGrow reports that as of March 2018, Facebook updated its monthly user tally to 2.2 billion, while YouTube is at 1.9 billion as of July. Instagram is the third-biggest platform with 800 million users, followed by Chinese sites Qzone and Weibo. There's also Twitter, Snapchat, and LinkedIn—all the places you would think to go to, and you are probably already leveraging them.
What are the channels you are missing out on, though? There are social platforms you have probably heard of but may not have thought to use for your marketing efforts. Here are several outlets worth a second look.
Reddit
Reddit has millions of users as well, but you may have steered clear of it because of its seemingly chaotic organization. The website  is known for fostering small communities with shared interests known as "subReddits." This feature is an excellent way to get in touch with niche audiences and discover more about what your customers' preferences and behaviors are.
Engage with other users to make your presence known, and establish a subReddit that belongs to you. Use your page to create an interlinking network, address customer complaints and comments, and share news regarding your business. You can also encourage community submissions to make your followers feel seen and heard. Reddit enables direct access to your customers, so remind them that real people are working on your end of the company.
Pinterest
Pinterest is massive, hosting approximately 200 million active monthly users. Pinterest is not one to slide under the radar, but one reason why businesses may avoid the site for marketing is that they feel like they do not have a place there. Crafts? Recipes? Weddings? Related companies will obviously advertise, but how is anyone else supposed to?
Pinterest is home to innumerable topics; the aforementioned subjects are just what got famous first. According to a December 2017 report, 70 percent of the site's users are women, but half of all new sign-ups are men. 18-29 year-olds compose the largest age demographic, though users are pretty evenly split between 30-49ers and folks 50-64 (the smallest age group is over 65). They pin content related to art, hobbies, gifts, home and garden, health, beauty, clothing, and so much more (never fear that you aren't relevant; you are to someone).
To get Pinterest users' attention, make your pins aesthetically enticing and genuinely helpful to encourage further sharing. There are four kinds of pins: repins (by far the most popular), rich pins (which allow you to provide additional info), buyable pins (which lets users buy products directly in the app; this feature is relatively new), and promoted pins (to ensure that people see your content for a fee). Put your content onto relevant boards so you can find specific audiences that are interested in your product or service—the more you interact with other users, the more they will see you and what your business stands for.
Tumblr
You may think of Tumblr as an artsy blogging platform, and while that is a factor, Tumblr has 115 million bloggers who can see and share what you have to say. It's not like WordPress—blogs follow one another, so the site creates a massive, interlinked web of content.
Your typical approach will not apply here, though. Tumblr allows sponsored posts, but if you want people to engage with you, then you'd better make your content entertaining. Only the most standout posts have a long shelf-life, but when people find what you share amusing, they are more likely to spread the word and click on your links. Run your blog like a regular user would, too; "reblog" content from other individuals, tag your posts so people can see them organized into proper collections, and dictate your business's recognizable personality (Denny's is arguably the king of corporate Tumblrs, so check out what they have done).
Quora
Quora is unique. It's not a social platform the way Facebook and Twitter are, but it is an excellent place for asking and answering questions of all kinds. You do not want to advertise your products or services here, but you can use it as a resource to establish yourself as an authority in your field. Users turn to experts to answer questions, so that's what you need to do: be the expert, and talk about your business's subject (it's great for SEO, and be cautious if you are going to promote yourself slyly).
There are numerous other social media channels, so do not limit yourself to what you perceive as the most popular—you can turn an array of them into valuable tools. Which alternative social platforms will you use for marketing?