Looking for an Investor? Here's What They're Looking For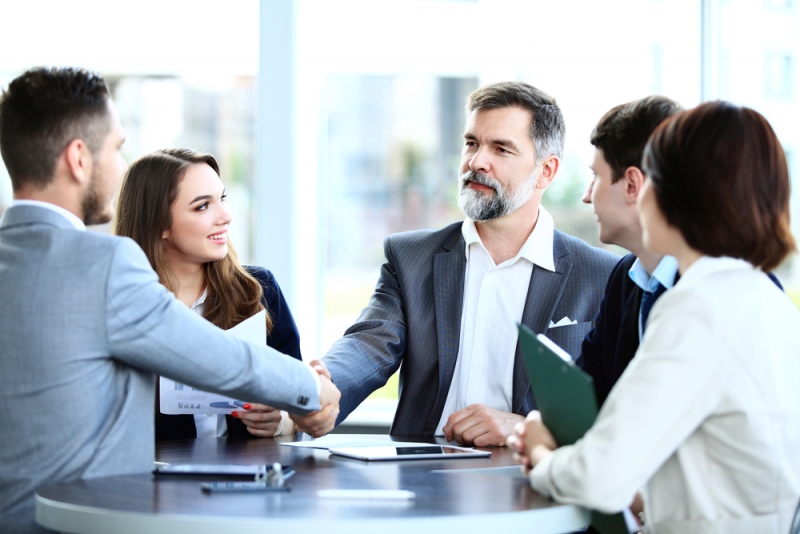 Whether you're just starting your company or are ready to move on to the next phase, you likely need funding to help you accomplish your goals. While there are plenty of options available such as business loans, business credit cards, and other financing options, you may be looking to bring on an investor instead. Investors are a great financing option that can offer you a lot of advantages over other types of financing including their connections, expertise, and more. Experienced investors, like Thomas Zaccagnino, can even offer input, guidance, and mentorship thanks to their years of being in the game.
However, just because you want to bring on an investor doesn't mean you'll be able to find the perfect match right away. Investors are, (understandably), careful and cautious about where they place their money and the investments that they make. They look for specific things when analyzing an investment opportunity and will use those factors to make their ultimate decision. If you're considering bringing on an investor, it's important that you not only carefully consider the decision and look for the right investor, but that you ensure that your company is the right option for investors who will look into you.
Here are a few of the major things investors look for when considering investing in a company:
A Unique and Competitive Idea
There seem to be no more original ideas out there, but that doesn't mean that an idea can't be a unique spin on something available, or an idea that has a competitive edge. While there may be some space in certain industries for businesses that are relatively the same, investors are looking for businesses that can stand out and apart from the competition, giving them an edge.
A Strong Business Plan
There are plenty of guides out there on how to write a business plan, so there's no reason your business plan shouldn't be strong and solid. Although it may take a lot of time and effort, putting together a strong business plan is important since it will help investors have a better idea of what you plan to do, give them more confidence in your business, and will even give you a good direction to start off in when you're first getting going.
A Market Need/Good Size Market
42 percent of businesses fail because there's no market need for the products or services. Even a good idea can fail if there's no demand in the marketplace or if the market is too small. When an investor is considering investing in a business, they want to ensure that there's a need/want in the marketplace and that there's enough of one to sustain the business after it launches and as it grows.
A Solid Accounting of What You Need and Why
One of the biggest things that investors need to know when considering your business is how much money you need and why or what you'll be using it for. Asking for a million dollars is a lot different than asking for a million dollars to pay for new equipment or marketing. It's important to budget and plan well anyway, but if you want to bring on an investor, then it's something you'll want to detail for them as well.
Quality Leadership
Leadership is extremely important in business since the leaders of a company can make or break it. Because of that, investors also seriously consider the leadership of a company they're considering investing in and will look for companies with CEOs who possess certain qualities such as adaptability, objectivity, and drive. If they don't get along with the leadership or are concerned about their performance long-term, they may be hesitant to invest.
That You're in the Right Stage of Development
While some investors are more than happy to invest in the right opportunity before a business even gets started, others are more hesitant and want to see proof of concept and see a business in operation for a few months or years before investing their own money and time. While you may need an investor at the start of your business, you may have a more difficult time finding one to invest than you would later on after your business has proven itself.
In Conclusion
Investors can be a great financing option for your company, and if you're considering bringing one on, then it's important that you know what they're looking for before pitching your business to them. Knowing what data and information they need to make a decision and having it available to present to them can make it easier to secure the financing that you need and keep your business moving forward.
What are the main reasons you're considering bringing on an investor?