How Your Marketing Company Can Hop On The Next Crypto Wave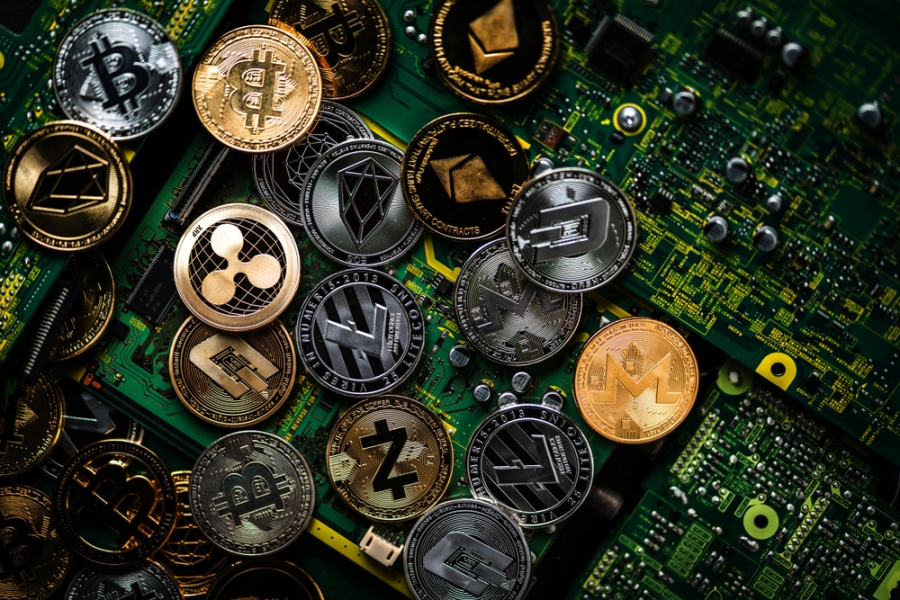 The next crypto wave is coming. While it might not be tomorrow, next month, or even within the end of the year, there will be a resurgence coming back to the blockchain. A lot of investors and industry experts are gearing up for the next bull market, and if your marketing company is looking to be a part, then there are a few factors you should consider. However, that's why we're listing out a few of the top tips on how you can strive in the next crypto wave. Check them out below:
Start Following Some Of The Experts
While crypto has been a bear market the past few months, the industry is due for a shift in direction soon. After all, this is technology that still has the potential to change the world significantly, however, doing so is going to require consumer trust and confidence. A big place where that will happen is with decentralized applications and use cases that people not only can understand but trust as well. A lot of people bullish on blockchain are still investing, with ICOs in 2018 reaching over $18 billion alone (as noted by Investopedia); however, a big part of taking wind of those gains will start with listening to the experts.
Granted, as blockchain is still a relatively new technology, it can be hard to know who to listen to when it comes to expertise. As numerous people say they're experts in the subject, many are looking to mobilize a base to whatever tokens they've already invested in the goal of enriching themselves. Instead, it's smarter to look at people who are the head of firms, such as Tom Zaccagnino. He's in charge of a fund focused on blockchain innovation, as well as other VC or hedge fund firms specifically dealing in crypto. Try to find those who you feel like have a forecast to what you expect, honing in on what you feel like the future of crypto might be.
Be Ahead Of The Next Marketing Trends
As a big part of being involved with crypto is staying ahead in regards to what the industry can bring to the mainstream, another important factor is what exactly your firm can bring to crypto. As this is still a competitive field to attract clients from, you need to be on top of your game not only in what the top trends overall are but how they relate to crypto. And while that might sound like a complicated endeavor, it's much simpler than you might imagine, as long as you can back up what you're doing quantitatively.
An excellent example in being ahead of crypto marketing techniques is by becoming at the forefront of Instagram. Not only is this a platform that allows for ads, but also has a variety of different mediums to engage with your audience on, which as noted by Hootsuite, with 59 percent of US Instagram users coming in at under 30 years old, it makes sense to approach this demographic. It's not a bad idea to keep an engagement agency on hand, like Social Gone Viral. They can help to ensure that once you start helping a client, there will be a base of genuine interaction. Although it'll take some getting used to, doing your best to stay ahead of trends is vital, giving you the best chances of winning new business consistently.
Know How To Tell A Story That Builds Trust
A big part of being great in blockchain is knowing how to build trust with your base. Especially when you consider that a majority of people in this industry are putting faith into a currency or service they've otherwise never considered before, it can be quite a difficult challenge to convince people to be into this (especially if they've never used blockchain before). When you further add in the factor of volatility on government regulation, as well as the number of scams out there, people have a right to be afraid of getting into blockchain. However, if you can convince them through storytelling that this is not only worth it, but something that aligns with their values, then you'll win every time.
The biggest point you need to get across to customers for blockchain companies is that you can not only convey the value of product but that the company has an authentic approach to whatever problem they're aiming to solve. As noted by Vision Critical, 91 percent of consumers want the brands that they follow to be authentic in their postings, which goes to show that this is a top priority for consumers; and with so much skepticism in crypto, this is an area you could shine ahead. Take the time to come up with a system that can convey this in initial conferences, which might include a rubric of questions or topics to discuss, as well as talking points for messaging. The more consistency you can land in this area, the better, as this is one aspect of marketing for blockchain not everyone has figured out yet.
Trust Your Gut
Finally, while it's smart to be calculated with your approach to crypto, one of the biggest things to consider is trusting your gut. Regardless if it's blockchain or not, the average venture-backed startup has a 75 percent chance of failing (as noted by Entrepreneur) which is why you should go with what you're passionate about with the companies you go after. Not only will you have more fun with the project but you'll also be hedging bets yourself on the success of the startup (which, is why getting paid some equity can be smart in certain cases). Especially since this is a relatively new industry, take the chance on easing back, picking your favorites to help grow, and enjoying the ride.
What are some ways your marketing company has started to work within the blockchain industry? Comment with your insights below!