Factors To Consider Before Buying A New Air Conditioner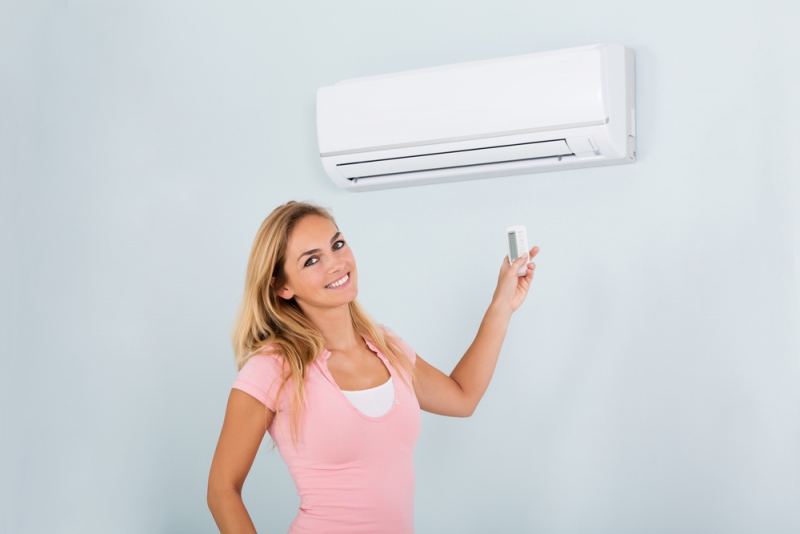 In this scorching heat when the temperatures are surging all over India, having an air conditioner is essential in any household. This means, if you don't already own an air conditioner, it's time to get one. And, if you do own an air conditioner, and it's giving up on you, then it's time to go for an upgrade. And yes, you don't have to cut corners for buying the most technologically advanced air conditioner. Why worry when Bajaj Finserv EMI Network is here?
Bajaj Finserv EMI Network is your go-to store for shopping the best air conditioner brands like LG, Samsung, Godrej, Haier, Voltas, Llyod and more, on No Cost EMI. With Bajaj Finserv, you get up to 100% EMI financing on purchase of your air conditioner from over 43,000 partner stores. 
Buying the right air conditioner could be a daunting task. Before you start hitting your search engine to search for the best AC offers online or get lured by the advertisements showcasing any low-price AC, here's a checklist of factors that you should consider before buying the new air-conditioner.
1. Tonnage
The capacity is the first factor to consider while choosing a new air conditioner. If you are selecting an AC for a small room that's lesser than 140 sq. ft., a 1-ton air-conditioner is a good option. For rooms between 140 sq. ft. and 180 sq. ft., 1.5-ton AC is enough, and for larger rooms, a 3-ton may be necessary. The right size AC will help you save electricity as well.
2. Split AC or window AC?
Window ACs are noisier, not aesthetically pleasing, but are pocket-friendly. If your room has just one window, the window AC will eat up the window space and block your fresh air inlet and precious sunlight. Else, you might have to make a hole in your wall to install your Window AC. In that case, you could consider installing the Split AC. It's easier to install and can be mounted on the top of a wall. It keeps your window free to let in sunshine and allows you to open up the window when you are not putting your AC to work. Split ACs also have better air-dispersion. Before you jump in to buy the split AC, do see how far away from your room the outer unit is going to be installed. If it's too far off, it might increase your energy bills.
Size of the room: Window ACs come in multiple sizes and have varying cooling capacities. Therefore, you need to check the size of the room and adjust the cooling capacity of the air conditioner accordingly. The performance of an AC also depends upon the size of doorways.
3. Energy efficiency
Energy efficient ACs help you save on your electricity bills. Air conditioners with higher energy star ratings signify that they consume less energy. The energy efficiency rating is given on a scale of 1 to 5 (5 being the highest). ACs with 3-star or higher rating will help you save power and money in the longer run.
You should also check for BEE (Bureau of Energy Efficiency) star rating – the higher the rating, the more efficient your AC's power consumption.
4. Add-on features
Noise reduction feature makes your AC function silently without causing extra noise. Features like digital temperature controls, sleep settings, and variable fan speeds help conserve power. Ensure you have all these features in your new air conditioner.
5. Check out for best finance options
ACs don't come cheap, and if there's an option to get one on easy instalments of 3, 6, 9, 12, 18 or 24 months, why pay in lump sum and block your money. Bajaj Finserv EMI Network offers up to 100% EMI finance options on ACs at no extra cost. Bajaj Finserv also provides pre-approved loan offers for home loan, business loan, personal loan and more. Just share a few basic details online and check out your pre-approved offer that simplifies the financing process and saves time.