Best Startups That Started Out Small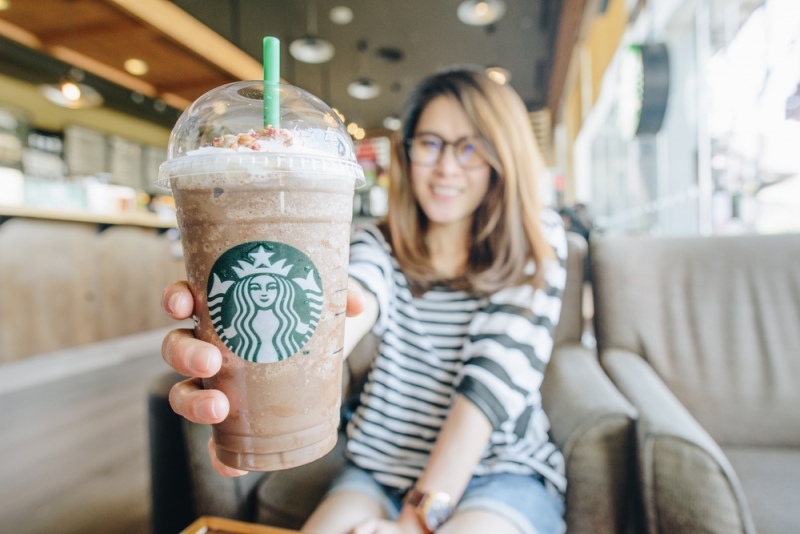 Many successful businesses started with just one person or a couple of friends who had a vision and decided to share it with the world.  Additionally, they also had the necessary technical skills to start with.
These people found success because they were lucky and skilled enough to see the needs that weren't being addressed and provide the right solutions at the moment. A startup business these days can be run from just about anywhere in the world. If you have a good idea, and an equipment with a decent internet connection, you have tons of opportunities to transfer your idea into an amazing lucrative company.
Even some of the best startups started really small, and we are sure you've certainly heard or tried some of them, if not all.
ShutterStock – photo stock website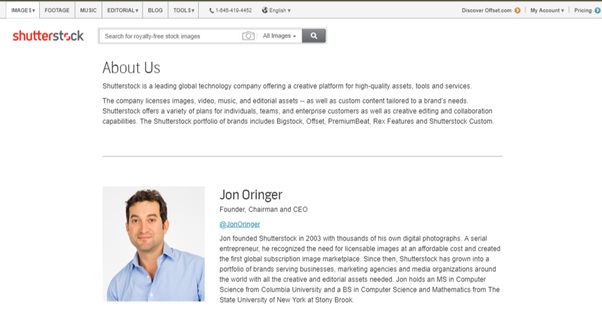 The founder of ShutterStock was a professional software developer, Jon Oringer, who also was an amateur photographer. He decided to combine his set of skills and upload 30,000 photos from his personal photo library to start a stock photo service. His effort paid off as he ultimately turned him into a self-made billionaire.
Cards Against Humanity – card game
https://www.instagram.com/p/BlbyS3wnFum/?utm_source=ig_web_button_share_sheet
This is one of the amazing startup stories. These guys collected just $15,700 in funding from Kickstarter, only later to earn over $12 million dollars in its first year.
They've also invested a lot in different marketing stunts, that wasn't really cheap to run, but on the other hand, they were earning a great amount of money from the free media.
AskGamblers – iGaming reviews site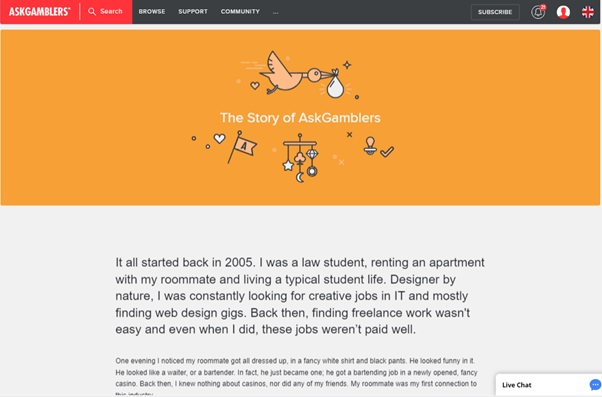 This ex-startup is the world's leading online casino reviews site. It provides and covers more than 1000 casino sites and offers detailed reviews for each of them. The Askgamblers.com was founded in 2005 by Igor Salindrija, and after some hard effort, the website became an expandable part of every gamblers life. On April 3, 2016, the portal was bought by the Maltese Catena Media for EUR 15 million.
MailChimp – email tool
https://twitter.com/benchestnut/status/1022886056935481345
The Co-founder and CEO, Ben Chestnut, was actually running a design consulting business in the year 2000 and had clients who wanted from him to create email newsletters. The only problem was that he really hated designing newsletters. As a solution to his problem, he decided to create a tool that would make the process much easier for his team. This is how the MailChimp, a $400 million worth business, was created.
Starbucks – coffee shop
The very first Starbucks was opened in 1971, in Seattle. Even though the word startup did not excite then, this mega-chain is just that. It was founded by three former students from the University of San Francisco, who weren't any coffee makers of pastries bakers. Instead, they simple sold beans, only to eight years later to be bought by their former employee, who helped it turn into a gigantic company it is today.
Udemy – online courses website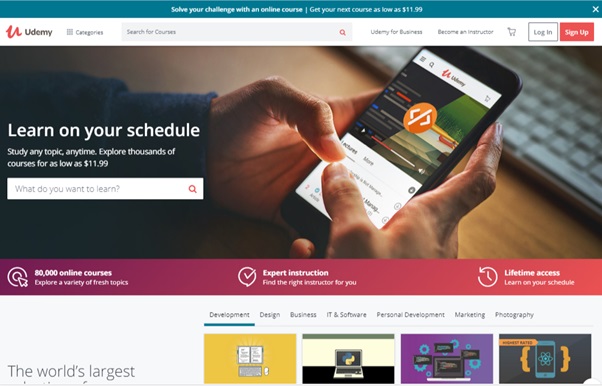 This nowadays respectful website quickly, grew by leaps and bounds, with 2,000 courses and over 10,000 users in just first few months. People recognized its potential very fast and investors followed. The small personal business becomes an educational powerhouse. Today, Udemy offers over 55,000 classes on a countless variety of topics, that range from foreign languages to computer skills or even to advanced makeup techniques. The Udemy site has now over 10 million users!
FishingBooker – booking fishing trips
This a relatively young startup, that came from the founder's childhood love for fishing, that later culminated in an online booking platform for fishing charters. This company is growing fast with each year, as people are booking fishing trips all over the globe. What used to be one simple idea in Vukan Simic's mind, it turned into an amazing and successful startup story.
Beside these startups, there are many more that achieve high success, and in a short period of time turned to form a good idea to a lucrative company. If you have a great startup idea with a potential, make sure you start doing something about it today!