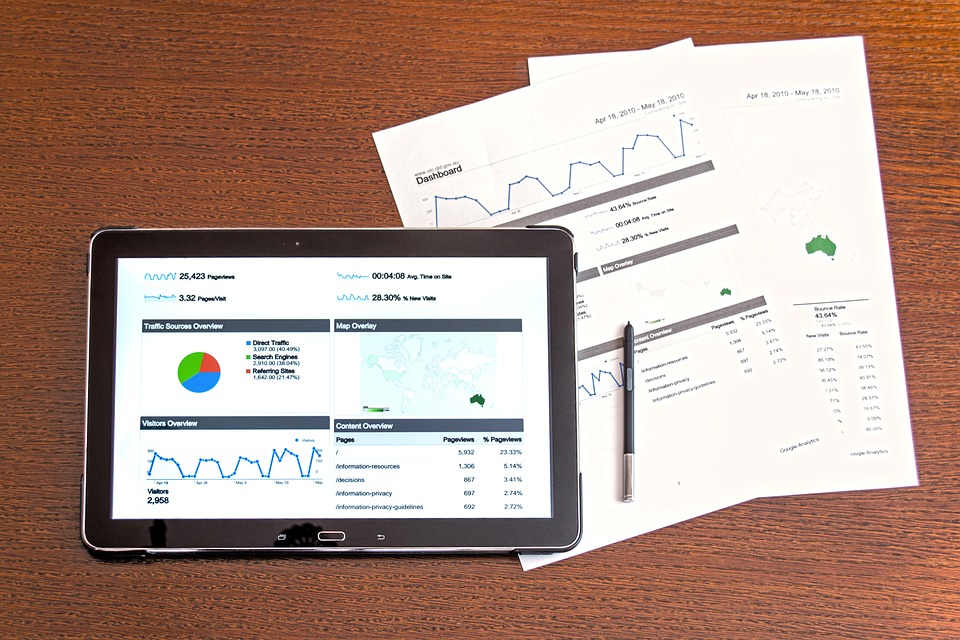 Technological advances have enabled businesses to gather, store and analyze large amounts of relevant customer data. This data can be used advantageously to determine each customer's behavior and preferences, and this can improve the customer experience in many ways.
The data collected may including buying behavior, contact details, personal preferences and other related details that could potentially help the company enhance the shopping experience. If you are looking for a way to improve your company's collection and analysis of data to enhance the growth of your business, spend time focusing on these valuable data management tips.
Collect Only Relevant Data
When data is irrelevant to your company's needs, you may waste valuable time and resources collecting, storing and analyzing it. Remember that the purpose is not to gather as much information as you can. Instead, the goal is to gather as much relevant or pertinent information as possible to improve your sales process and to enhance the customer experience.
Evaluate your customers' buying journey and see which data is critical for your company. Keep in mind that the data you collect can be relevant at different stages of the customer's experience with your company. Analyze the information you are gathering and see whether you really need to collect it. If you don't, simply let it go.
Use a Reliable CRM
To improve data management and analysis, you should consider using a customer relationship management (CRM) to store data and to use it in the most effective way possible. A CRM offers secured storage of the data as well as secured access to it, and this is beneficial for the customer as well as for your company's reputation.
When you are shopping for a new CRM to use for data management purposes, consider looking for a solution that is fully customizable and scalable. In addition, it should have a design that is easy to use and that enables integration in various ways. With many CRM products available on the market today, you need to carefully analyze the features and benefits of each one to make an informed buying decision.
Control Who Has Access to Data
While your company may collect a significant amount of data about your customers, remember that not everyone in your organization needs access to all of it. To help your team analyze the data and to ensure maximize the security of your data, enable specific departments or individuals to only access the type of data that is most relevant to their unique needs.
This strategy can also help your team to maintain consistent data and to streamline their analysis of the data in the best interest of the customer. One idea for addressing this is to create a customer management group that is responsible for data collection as well as for assigning different types of data to various departments or individuals.
Make Sure Customer Data is Secure
Numerous data breaches at various companies have been publicized in the media in recent years, and these issues have the potential to decrease sales and to harm your brand's image.
It is extremely important that you take significant steps to protect your customers' personal details as well as your company's financial information. A data breach may result in identity theft issues with your customers as well as potential lawsuits that could result in financial loss. The data that you collect should be as secure as possible, at all times.
Educate Your Employees
Simply having a data collection and securitization process is not enough. Creating an educational training session to help your team members learn more about this important process is critical. This is especially important if you allow your employees to access customer data on their own personal devices, for example if they work remotely.
For example, employees accessing company data on mobile devices need to use a virtual private network (VPN) when connected to public Wi-Fi. These networks are not safe because they are not encrypted and a third party can access the data you send or receive.
You need to educate your employees about expected or required data security steps that they need to follow. Ultimately, your employees will play a critical role in data security.
Monitor Your Data
Even when you take steps to secure data as much as possible and to train your employees on the best data securitization processes, you need to monitor data at all times. Remember that all data should be thoroughly organized and relevant.
Scanning data to remove irrelevant or incomplete data can make it easier to manage the data that you have collected. Duplicate entries should also be removed. Adopting firm principles about how you plan to use the information that you have gathered can help you to refine your data collection and management efforts.
Final Thoughts
As important as it is for companies to gather and analyze important details about their customers in today's competitive business environment, too much data or unsecure data storage solutions can result in costly and even damaging events for the business. If you are looking for an excellent way to improve all aspects of data management in your organization, implement these tips today. Remember to continue to monitor and improve data management over the years to maximize its benefits and to reduce risk.
Tags :
CRM
customer data
customers
data management