4 Small Yet Effective Steps Towards a Paperless Business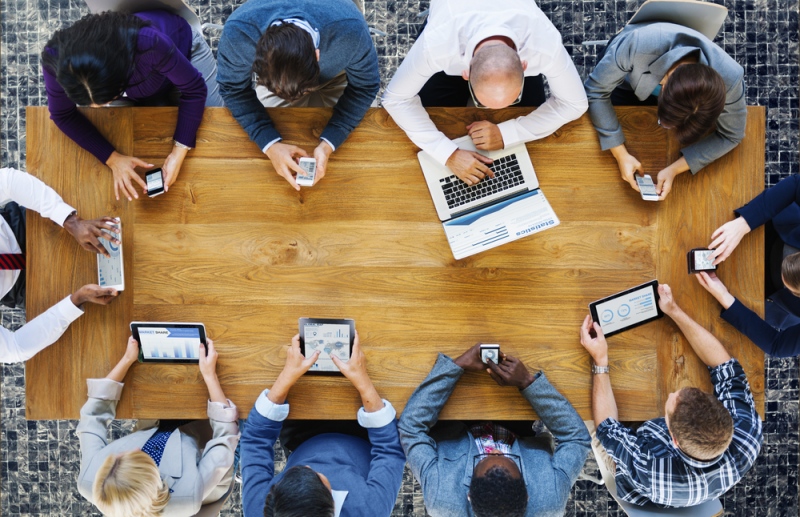 For decades, paper has been an office staple – but the use of paper in business is rapidly decreasing as quicker, more modern and eco-friendlier digital options become more mainstream. With more and more businesses making efforts to go paperless, it's safe to say that this movement isn't going anywhere soon. Reducing your paper use isn't just the ethical thing to do today, it can also improve efficiency and accuracy in your business whilst helping you cut costs at the same time. Switching to a paperless office can be daunting, but smart, gradual steps will ensure you make the transition as smoothly as possible.
Tip #1. Start Small:
If your office uses a lot of paper right now, then making a drastic shift to paperless operations will almost definitely cause a disruption of workflow. Instead, start small by looking at the areas where paper isn't really needed any more, and gradually switch over to paper-free alternatives. At the same time, gradually reducing the paper budget for your business on a regular basis can be an easier way to ensure your company is using less and less paper over time.
Tip #2. Use Apps and Specially Designed Software:
Whilst going paperless is great for the planet and your business bank account, it's important to have a viable alternative that you can use. With an increasing number of companies now taking steps to cut down their paper use, software programs and mobile applications designed to replace paper in the office are an essential. For example, GoCanvas is an application designed to help manufacturing businesses reduce their paper use. Thanks to the unique digital platform, you can fill in forms, track schedules, build templates, and even perform safety inspections all from a smartphone, tablet or PC.
Tip #3. Switch to Online-Only Internal Communications:
Printing memos or using post-it notes is not uncommon in the office, but it contributes to a huge amount of wasted paper every year. Instead, emphasize the importance of using the internet for internal communications; file-sharing programs such as DropBox can make this easier for your team, or they may want to make use of Google Drive to create documents, spreadsheets and slideshows which can be shared via link or email with colleagues within seconds.
Tip #4. Print on Both Sides:
Lastly, bear in mind that there may be times when printing something is unavoidable – and that's OK! If there's no other option left than to print, there are still several steps that you can take to ensure that your paper use is kept to a minimum. Printing on both sides of the page can help to cut your paper usage in half; over the long-term, this can add up to make a massive difference! When ordering paper, opt for lighter, thinner options and avoid anything coated unless it's for a specific purpose, such as sharing with a client to make a good first impression.
Reducing paper usage in your business doesn't have to be mammoth task. If these tips helped you with meeting your paperless goals, we'd love to hear from you in the comments!