10 Tips for Cheaper Business Energy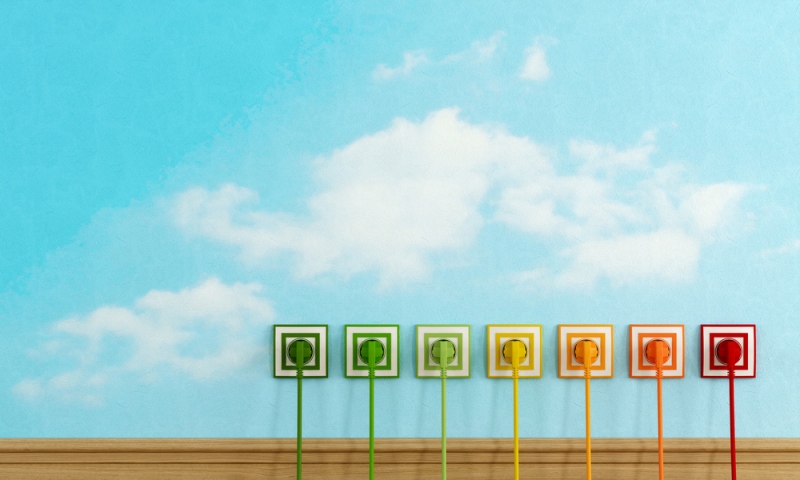 With energy prices on the rise, businesses are seeking out the best energy deals to mitigate the effects of recent energy price hikes.
There are two main elements to your business energy bill – your consumption data and your energy contract rates. Reducing your energy costs means looking for reductions in both.
Sourcing the best energy contract
Tip #1 – Switch suppliers
Lowering your business energy bill starts with ensuring that the energy contract you are on is best-suited to your business needs and budget. This could mean that you'll need to switch suppliers to secure a better, more cost-effective energy deal.
Tip #2 – Keep an eye on contract end-dates
Monitor your energy contract end date so that you can terminate an existing contract and move onto a cheaper energy deal. Even if you'd like to stay with your existing supplier, you'll need to renegotiate your contract deal to avoid been rolled over onto expensive out-of-contract rates.
Tip #3 – Compare quotes accurately
When shopping the market and comparing energy quotes, there are two different charges to take into consideration:
The actual unit cost of gas and electricity – dependant on your consumption, varying every month according to how much gas and electricity your business has used.
The supplier's standing charge – a set amount charged every month.
(Here's our helpful infographic on how to read your business energy bill).
Both need to be taken into account when you compare supplier quotes to find cheaper business energy. Sometimes, lower energy unit prices are offset by the supplier with a higher standing charge.
Tip #4 – Use an energy broker
If the process of obtaining and comparing quotes sounds complex and time-consuming, you may wish to consider using the services of an energy broker who knows the energy industry, can assess your energy needs, negotiate with suppliers on your behalf, and can do the hard work for you to find better business energy deals.
Reducing energy consumption
Reducing your energy costs is not only about getting the best deal; the most effective strategies also involve implementing short- and long-term energy efficiencies to reduce energy consumption.
Tip #5 – Go green
Invest in renewable sources such as wind turbines or solar panels. You'll receive payments from the government's business feed-in tariffs as well as reduce your reliance on traditional fuels sources.
Tip #6 – Consult the experts
Your energy supplier or your business energy broker has a team of energy experts on hand who will be able to suggest ways for your business to reduce its energy consumption.
Tip #7 – Get a smart meter
Install a free smart meter (issued by your energy supplier) so that you can collect and analyse accurate data about your energy consumption and implement energy-efficient measures as a result.
Tip #8 – Switch to energy-efficient lighting
In the last few years, LED lighting has improved in quality and reduced in price. Not only do LED bulbs last longer than traditional halogen lighting, but their energy consumption is almost negligible.
Tip #9 – Get the team involved
Encourage your employees to practice energy-efficiency, such as turning off lights and other electronic equipment when not in use. This is simple to implement but can yield significant results.
Tip #10 – Keep your cool
Heating and cooling costs typically form a large portion of a business' energy bill. Taking proactive measures to monitor and maintain temperature controls can go a long way is lessening your monthly energy bill. Consider insulation or double-glazing to keep inside temperature more consistent, and turn down the thermostat by a few degrees if you can.
By sourcing the best energy contract and reducing your energy consumption, you can get the best deal, save money on your energy bills, and channel more funds into the areas of your business that drive profitability.
About the author 
Shea Karssing is a writer for Smarter Business, one of the UK's leading independent consultancies, helping businesses secure the most comprehensive savings solutions from utilities contract management and procurement to business loans and facilities maintenance.
Smarter Business can provide expert assistance with your energy contract, metering solutions, and effective energy analysis and portfolio management.