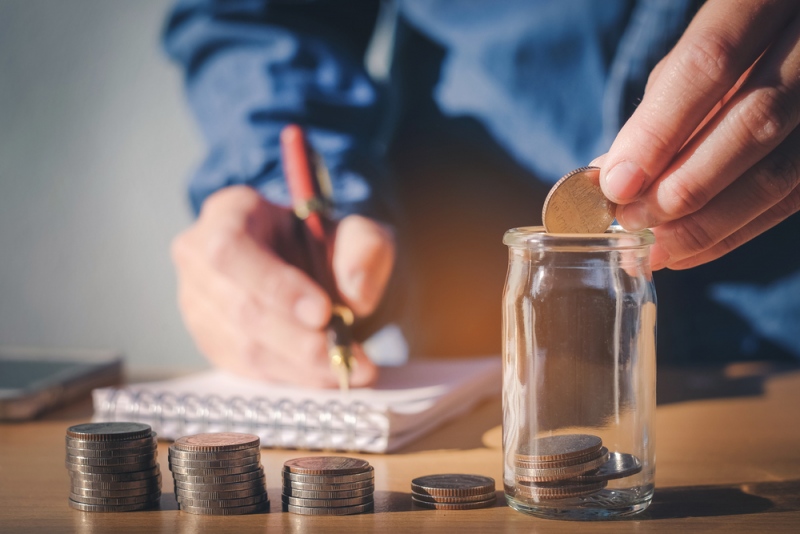 You're a business leader and know how useful technology can be. Already, the power of social media has brought many new customers to your business, and now that you've figured out how to hack Instagram marketing and hired the best graphic designers for your website, you're getting more leads than ever. When it comes to payroll, you're sending out eChecks instead of mailing pay stubs, and you've got your entire team on Slack, discussing every aspect of team projects. That's why, after years of sticking to an old cash flow system, you're going to change things up and start using apps to save your business money.
InDinero 
The first thing you need to think about when you want to save your business money is by budgeting. In the early days, you could do it yourself, but now that you've got employees and your business is growing, it's time to switch to a smarter solution. There are plenty of budgeting apps out there, and InDinero is one of the best. According to Fundera, "InDinero pulls financial information from all the bank and business credit card accounts you sync it with, giving you a comprehensive snapshot of how much you spend, on what, and when—as well as analyses and forecasts on your business's financial trends."
According to NEFE, only 24 percent of millennials have basic financial literacy–so if you find yourself in that group, then you should most definitely download this app. 
Walla.by 
If you're like most businesses, you've probably got a corporate credit card. Or, at least, when you suddenly find yourself short on cash–whether that's for a big business expense you need or paying your accountant for helping you out with business taxes–you might use the plastic to pay something pricey off. It's a necessary evil, and you know you'll pay it off, but why not get some rewards in the meantime, too? That's where the Walla.by app comes in. This app figures out what credit card will get you the most points or perks with a specific purchase, so you can make a little money even when you're spending.
According to CNBC, credit card debt hit a record high of $6,375 for the average American in 2018–so if you can save money when you do use it, you can pay off your debt faster and not have to worry about hitting such a high amount.
Expensify 
As your business grows, it's likely that you or an employee will end up traveling. Whether it's to give a presentation to a client or meet a potential business partners in another city, one of the biggest hassles is figuring out expenses. And such messiness can also result in lost money.
Luckily, there's Expensify, an app that according to OPEN Forum "enables you to keep track of business expenses, mileage and billable time. It offers receipt capture and can be synced with your credit cards so that expenses can be pulled in automatically. You can also use this app to scan receipts and create an expense report. It also allows for multiple expense reports that can be converted to PDF files. Mileage expenses can also be recorded."
In 2016, total business spending on travel in the US was a whopping $283.62 billion, so you're going to want to save money where you can.
Quickbooks online 
If you want to cut down on your accounting expenses, and only have to hire a professional during tax season, then another option is Quickbooks online. According to GoDaddy, this is one of the best cloud accounting apps out there, and it enables you to: (1) manage your invoices and expenses, (2) cut paychecks, and (3) run financial reports from any device. It's also usable no matter what the size of your business, so if you start off small but then start opening offices throughout the country, you don't have to switch to a new app.
The hourly cost of an accountant in the US in 2017 was $50-$150 per hour, and it's sure to be higher this year, so it's a smart idea to take advantage of this app when you can.
By using these apps, you're going to save your business both time and money, which means you can concentrate on what matters: running it as well as you can.
What strategies do you use to save your business money? What are your greatest challenges when it comes to budgeting? Share what you're doing to make your business's finances work for you in the comments.