Is Intraday Trading Profitable?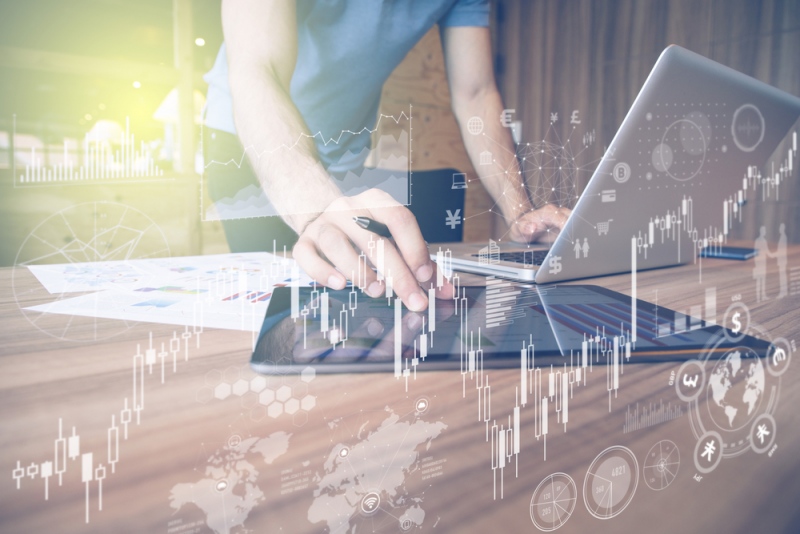 Intraday trading is a type of trading in which shares are traded in the span of one day. What this means is that shares are purchased and sold on the same day without any movement of shares or funds. The investor only earns or loses the net difference between the purchase and the sale price
Intraday trading is a high risk high return strategy. What this means is that the risk in intraday trading is very high since the chances of loss are very high. However, there is a real possibility of earning a high return on these trades as well. This strategy should be done after taking adequate steps to educate yourself about how intraday trading works, how to pick the right stocks for intraday trading and understanding how intraday trading works.
The first step to intraday trading is to open a demat account and a trading account with a reputed broker who can provide excellent back end support like Kotak Securities. Having a trading account that is completely online can help to make speedy intraday trades.
Benefits of intraday trading:
The benefits of intraday trading are:
High returns on capital in a short period of time
Can make trades in both rising and falling stock markets
Intraday trading does not require a high amount of capital since it is based on margins
Multiple trades can be executed in one trading session
Great opportunity to learn about the market
How to earn from Intraday trading:
While these aren't drilled down specific strategies on how to earn from intraday trading, they are important points that an intraday trader must know if he wants to find success while trading.
Learn how intraday trading works:
Before expecting a large return from your intraday trades, it is important to completely understand how intraday trading works. Each trading account has a different interface and a different way in which intraday trading works. Learning how it works can go a long way in making your trades profitable.
Understand that returns can go both ways on the same day:
Not all intraday trades will be profitable. Some trades can result in a loss while others will aggregate a profit. Constantly expecting each trade to result in a gain is not only foolish but can lead you to making mistakes in the trade. The whole trading process is a learning process where you can strengthen your market knowledge with each trade.
The first step to intraday trading is to set an exit price or the price at which you will exit the stock. As your expertise in intraday trading improves, you will be able to make better calls. But, one way to make trades profitable is to exit from stocks and not wait for too long. Exit when you reach your target and then go for it again.
Exit before incurring high losses:
Rather than waiting for the stock to recover, your trading can become more profitable if you exit from the stock at a particular stop loss level. Deciding a stop loss level will automatically restrict your losses and make your trades more profitable overall.
One important aspect that impacts your profitability is brokerage that has to be paid on every intraday trade. Brokers like Kotak Securities have a product called Free Intraday Trading which does not charge per trade. This will keep your overall costs low and help improve your profitability.