3 Steps To Design The Right Marketing Communication Strategy For Your Business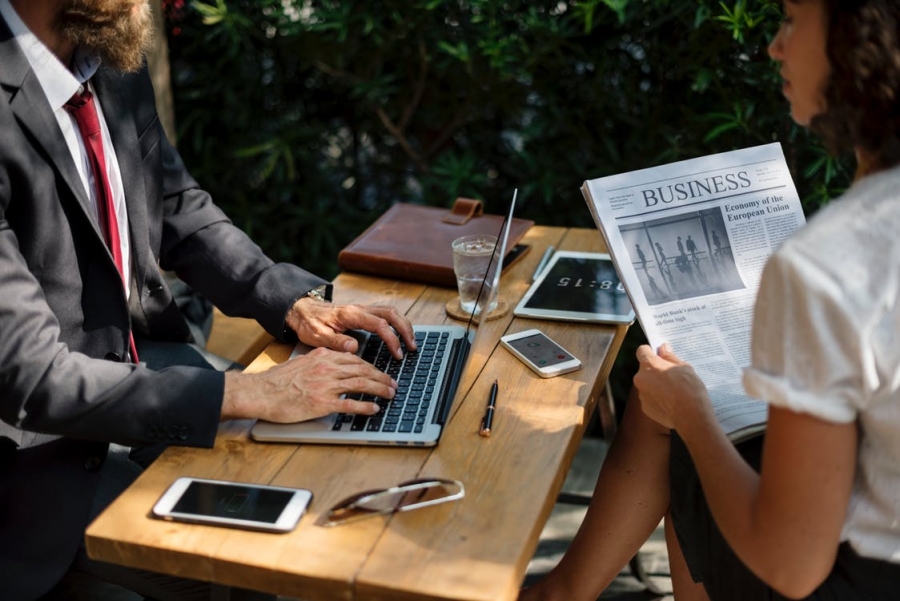 Attracting and maintaining interest in your products or services is at the core of any business. And you do this through a plan that will help you implement your marketing communication strategy (marcom).
This strategy is going to be your blueprint of how to stay in touch with and share information about your products and services to your customers, whether it's a newsletter, website, press release, exhibition, direct selling, podcast/video, etc.
The content and design of these communication pieces must have a unique and consistent voice and align with the goals and vision you have for your business.  So whether you create a blog post, a press release, a Facebook update, a video, always be focused on educating your audience and encouraging inspired action that's in line with your business goals.
At the end of the day, having a sound marketing communication strategy means creating a better brand experience, stimulating a dialogue with your audience and ultimately, getting more sales.
So here's a 3-step formula to help you design the best marketing communications strategy for your business:
1. Set the strategic goals
Every effective communication strategy needs a target. Here are some questions to help you choose a target for your strategy:
Are you planning to launch a new product or re-launch an existing one?
Are you trying to bring in new customers?
Are you looking to communicate some news with your existing clients?
Your plan must include objectives that specify what you want your audience to think, feel and do once they receive your marketing communications.
Specifically, you want them to:
Visit your website
Buy your product or service
Call or email for more information
Attend an event
Respond to a survey, etc.
The clearer your intentions, the stronger your positioning will be in people's mind. Once you know exactly what you want to communicate and to whom, you can take your marketing communication strategy to the next level.
2. Create a messaging structure
The heart of every piece of content within your marketing communication strategy is the benefit your customer will get from using your product or service. People want to know what's in it for them, especially now when they can choose from so any different brands.
Some people in your audience will barely know your brand, while others have bought from you before. So your marketing communication strategy must have multiple layers to guide people at various stage of the buying cycle:
Awareness – Make people aware of your product or service;
Credibility – Build trust with your audience;
Interest – Capture people's curiosity to find out more about you;
Preferences – Offer people options for using your offers;
Loyalty/Retention – Create loyal / repeat customers for future transactions.
This kind of holistic, unifying strategy will ensure that you maximize the each of your marketing communications and exponentially increase your revenue.
Depending on the engagement level within the buying cycle, some marketing channels will work better than others. For example, you may not close a sale using a Facebook ad, but instead, increase brand awareness and even drive some of that traffic over to your website/blog and convert those visitors into email subscribers. Later, you can use a newsletter to move these guys further into the sales funnel.
Whatever channels you use to reach your audience, always make sure that your content pieces have a streamlined tone and feel, especially the design and your mission statement. Having a consistent strategy ensures that all your communications are aligned with your brand promise and business goals.
Once you have this unified structure in place, you can start turning it into marketing messages and distribute them across all media channels.
3. Execute your strategy
With a streamlined marketing strategy and a budget, you can start to implement your daily marketing communications, whether they are press releases, blog posts, seminars or webinars, trade shows, packaging, podcasts, videos, social media and more.
Pick your media channels that your audience uses the most and remember that not everybody should be on Facebook or on Snapchat. Ask yourself, what are the channels where your target audience spends most of their time?
Attention is the real currency these days, so identify the platforms where your audience hangs out the most and start reaching them there. It's always better to have fewer followers that are deeply engaged with your brand, than a shapeless mass of followers that barely react to your messages.
Once you've picked your platforms, you need to make some decisions in the following areas:
Communication goals – What do you want people to do after consuming your content?
Marketing message – What do you want your audience to know about your products or services? Are you releasing an update, launching a brand new offer?
Vehicles – What are the types of content that will help you achieve your business goals? What is your editorial content and timeframe for your marcom strategy?
Budget – What is your budget to implement your strategy? How much will you put into research, design, and traffic?
All these questions will help you gain even more clarity on your overall strategy and prepare you for the execution phase.
Wrapping Up
Having a solid marketing communication strategy is the very opposite of shooting in the dark and hoping it would stick. If you are genuinely in love with your business and you want to see it grow and create maximum positive impact in your community then developing a marcom plan is a must.
It's like a blueprint for building a house. Instead of doing random "stuff" and hoping it would work, your strategy will guide you like a rough captain and help you reach your audience at various stages of the buying cycle. Plus, it's going to work like a "manual" for everyone on your team and communicate your mission and vision in a consistent way for everyone working in your business.
For these reasons, your marketing communications strategy is a priceless asset that cannot be underestimated. Even if your, or especially if, your budget is limited, having a cohesive marcom strategy will prevent you from making dramatic mistakes and safely keep you on track.
Tags :
marketing